I stuck with my silver/white/blue color scheme for wrapping this year, but relied on craft paper a lot more than last year. I'm kind of obsessed. I used to think it was boring, but now I think it just emphasizes the ribbon/bow/embellishments more.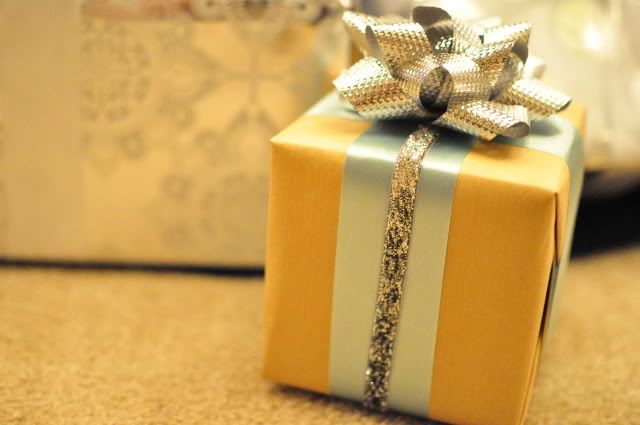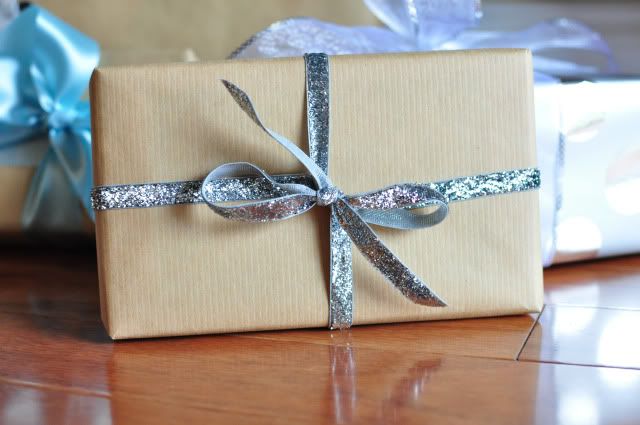 This silver glitter ribbon? I die. Seriously, it completes me. And unlike every other glitter item in my arsenal it does NOT make a mess. If you need to be completed too, you can get you some
here
.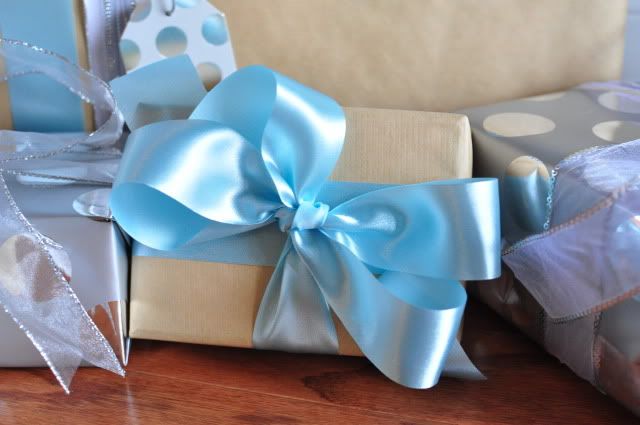 If you're on Pinterest, you've seen
this
tutorial for tying the perfect bow. I've been tying bows a long time, but I like the added touch of folding the tails back in and gluing them to the package (I used double-sided tape). I didn't use this trick with my wired ribbon, but it worked perfectly with the satin ribbon.
So what about you? Do you stick with a scheme when it comes to wrapping? Are you a fan of craft paper, or not so much?