We had both of our families up for dinner on Saturday to celebrate Father's Day.
I did a terrible job of taking pictures of actual PEOPLE, so instead I'll show you the menu and pictures of the FOOD.
I don't really use a recipe for the bruschetta, it's just a mixture of diced tomatoes, garlic, olive oil, balsamic vinegar, fresh basil and salt and pepper.
Some of the jalapenos were really really mild, and some packed a punch. The only problem? You can't tell which 'til you bite in.
Twice baked potatoes are a lot of work but oh so worth it.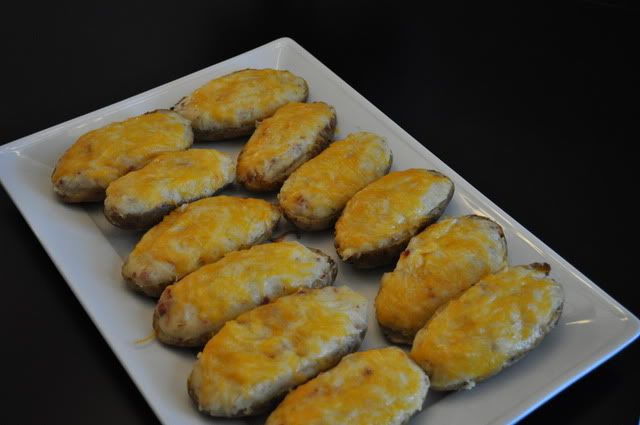 Unfortunately I forgot to take a picture of the pasta salad but it's nice and colorful. Here's the recipe: 16 oz. box rotini pasta, 4 hard boiled eggs, 1 cucumber, 2 diced tomatoes, 1 chopped green onion, 1 chopped onion, 2 shredded carrots. Mix together with dressing made from 1 3/4 cups mayo, 1/4 cup sugar and 1 1/2 tsp salt.
These rolls were gorgeous, and pretty tasty too.
This was my first attempt at cheesecake, and it was pretty amazing if I do say so myself. Nutella makes EVERYTHING better.
The food was delish and I think everyone had a great time. Sugar sure was sad to see everyone go!