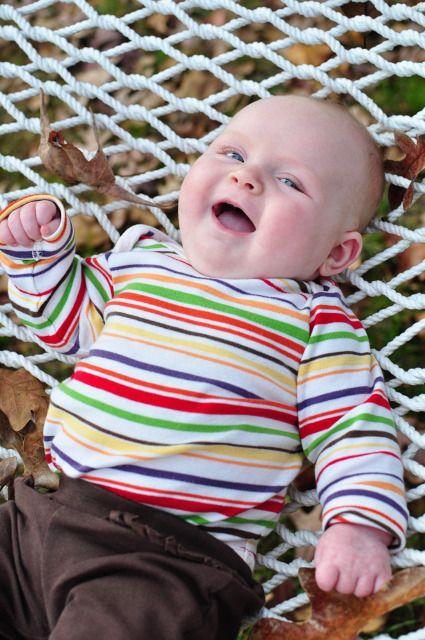 I know, I know. You're over all of the thankful posts that are littering Facebook, Twitter and blogs these days. But I can't let this season pass without taking the time to make my own list, because never in my life have I had so much to be thankful for.
I'm thankful for a full-term pregnancy and an uncomplicated, positive birth experience.
I'm thankful for crazy-good health insurance. I paid $15 to have this baby. One copay at my first prenatal visit and not a cent since then.
I'm thankful that I've been able to take a full 12 weeks of maternity leave. This time has been so so precious.
I'm thankful for nice sunny fall weather for most of my maternity leave. Those long afternoon walks kept my sanity during those first weeks.
I'm thankful that I've been able to successfully breastfeed this baby. It's been one of the hardest things I've ever done in my whole life, but I'm so thankful that it's worked out for us.
I'm thankful that we're able to provide so abundantly for our daughter: a nice home, a safe vehicle, a beautiful nursery. But I'm also thankful that we know none of those things really matter. It's the love inside each of them that counts.
I'm thankful for a husband (and daddy) who loves us, snuggles us, cooks us dinner every night, and makes us laugh.
I'm thankful for two families who love my little girl more than she'll ever know.
I'm thankful for the health of my immediate family. And thankful for a family that comes together to support those who are fighting their own courageous battles.
But most of all, I'm thankful that, God willing, I get to spend the rest of my life being Ava's mom.