Are you ready for a million pictures of my kid in her Halloween costume? Great! You're in luck.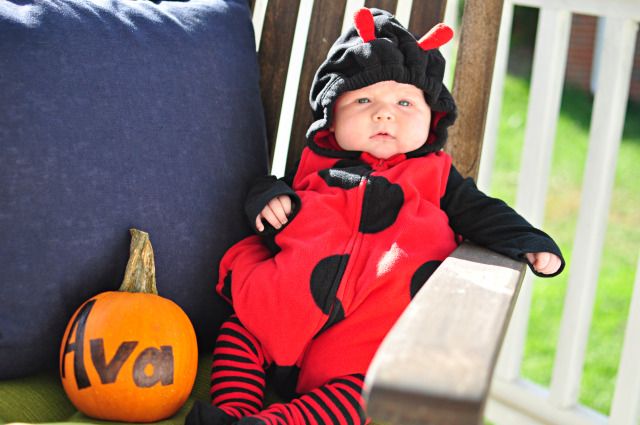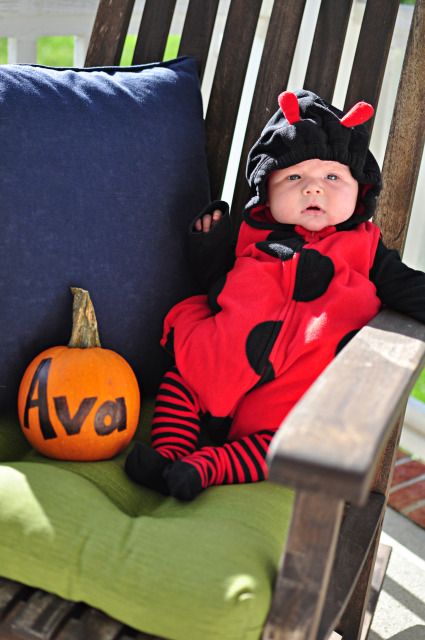 We had an awesome day. We started out with this little photo shoot, then headed to a lunchtime Halloween party for our breastfeeding support group.
Then we did a quick feeding and wardrobe change and headed to McKinney's Halloween party. Here's Ava in her second outfit of the day:
This was my first time visiting work since she was born. It was great to see everyone and she was even introduced to the agency during the party as the very youngest McKinneyite.
We ended the night with a visit from our favorite trick-or-treaters, the Canters. This little fireman and dalmatian are constantly on the move, so this was the best pic I could get :)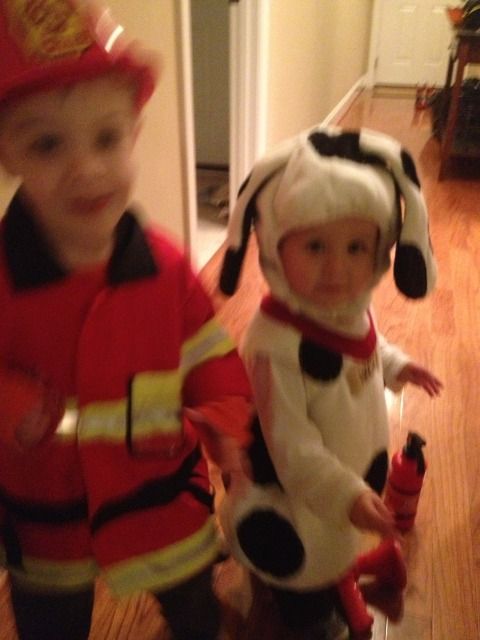 After I dressed Ava in her costume yesterday it hit me:
I have a baby. In a Halloween costume.
I have a beautiful baby girl in a Halloween costume.
And I'm not sure there's anything I've ever wanted more in my whole life.
Hope you had as sweet of a Halloween as we did.