I found something when cleaning out my office that I just had to share.

I finally went through the exercise of going through and throwing out all of the leftover wedding paraphernalia and documentation. We're talking lists and spreadsheets and receipts and contracts and timelines. You can't even IMAGINE how many lists I made during the wedding planning process. We're talking Excel sheets that were pages and pages long. I snapped a few pictures of the madness: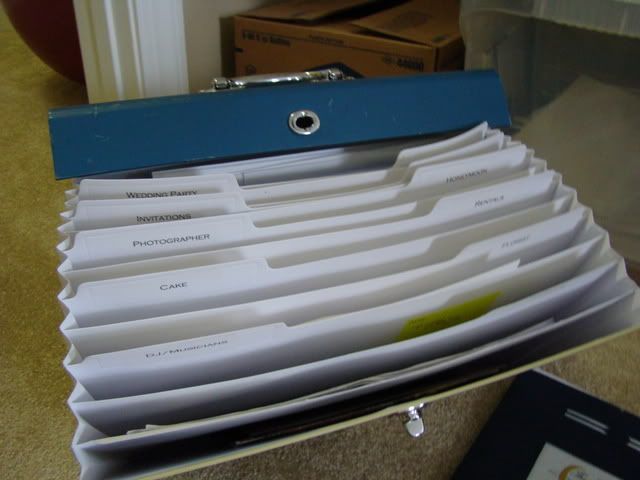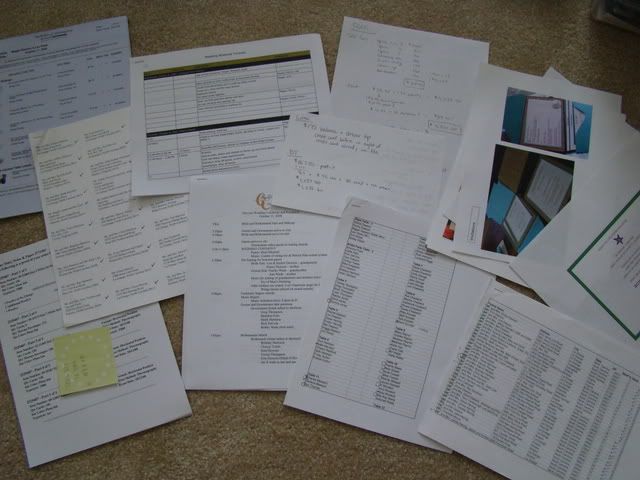 And then I found this. My husband's "to do" list for our wedding: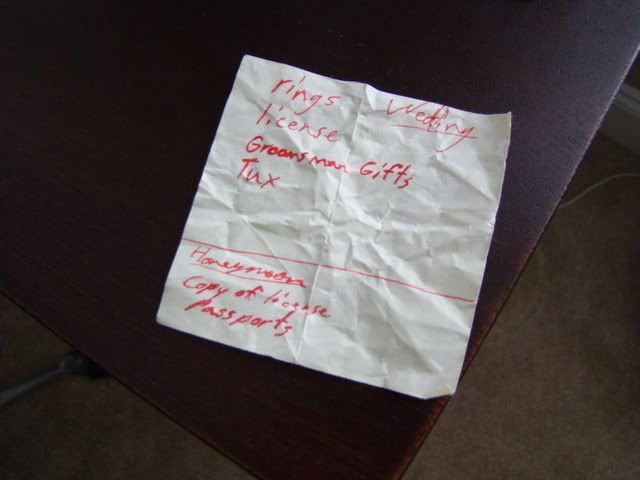 A crumpled up post-it note with a total of 6 items on it.

This was what he had to worry about for our wedding.

At least he knew it was important enough that he needed to write it down.

And, I can safely say, this is a pretty accurate representation of how our life functions today.

Me with 8,000 to do lists and Lee with a post-it note of what he needs to buy at Lowe's.