Friday was Lee's birthday, and I had several small things in store throughout the day, including a gift and Happy Birthday banner on the kitchen island when he woke up, another gift in his truck as he left for work, Cadbury creme eggs in his laptop bag, and this waiting in his inbox:
Then we were off to the river for the weekend.
Sugar had the time of her life, managed to somehow lose her $150 invisible fence collar, and barked all night because she was so excited. She did manage to settle down long enough to spoon with Maddie for 10 minutes: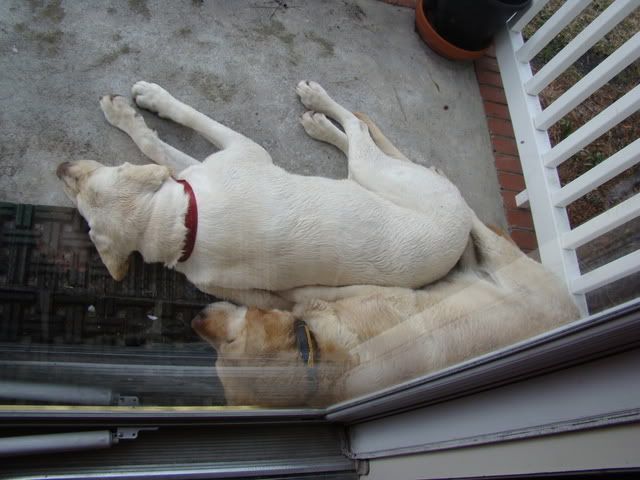 And after all the little things I did for Lee's birthday, nothing could compare to successful fishing trip: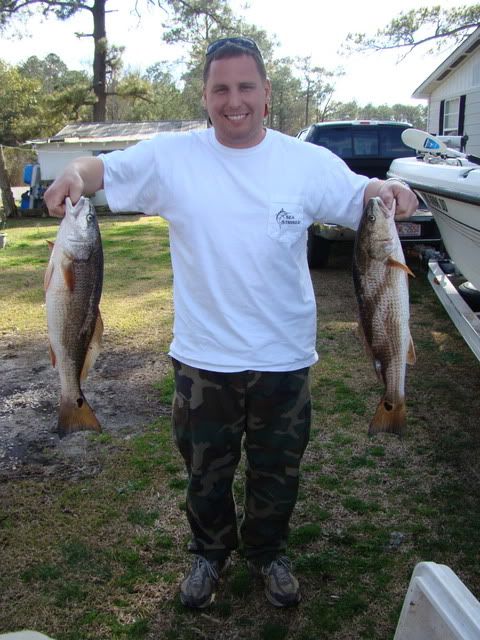 We ended the weekend with a wonderful meal at Rucker John's in Greenville with Lee's family and Brandon and Caitie.
Hope you had a great birthday Lee!