We had a perfectly lovely Thanksgiving weekend. Some highlights include:
1. Fellowshipping over shrimp stew at the Dawsons' on Wednesday night.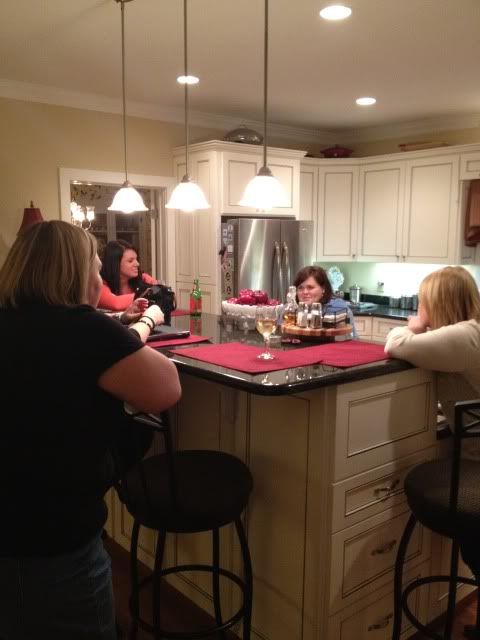 2. Wiley Dawson. He is a highlight in and of himself. First, he's showing Kristen how he can "textes". And then he's schooling Lee on his special blended bourbon.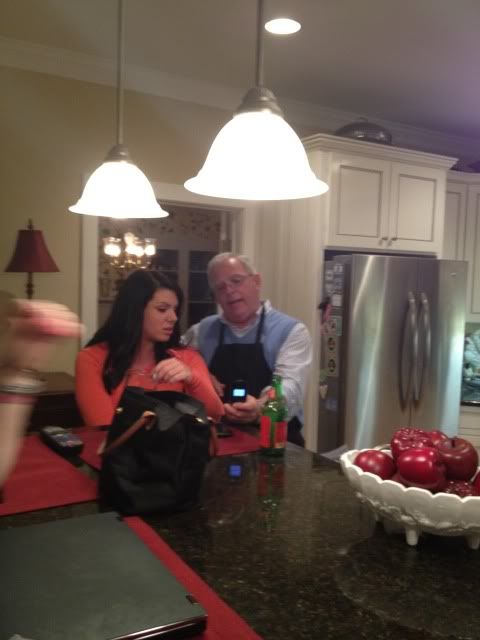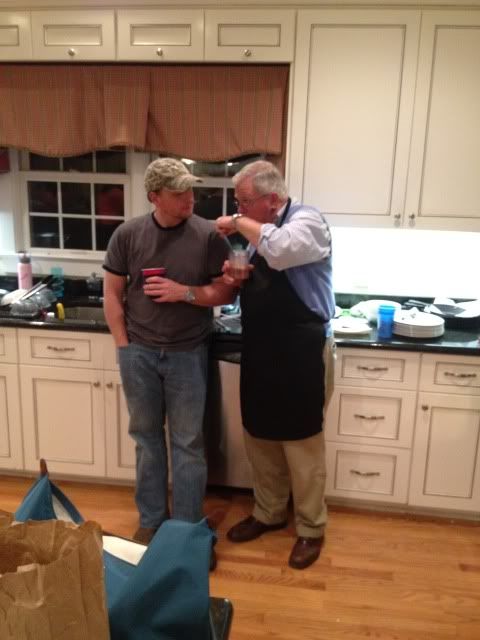 3. Thanksgiving morning: Macy's Thanksgiving Day parade, delicious turkey lunch, dog show, look through sales papers. It's the same routine every year, and that makes it perfect.
4. Annual picking out of the Christmas trees.
5. This after-lunch conversation:
Ann: "You know, Christmas sweaters are back in style this year."

My mom, indignant: "They were never out of style!"

Everyone: Pause. Followed by lots of laughter.
6. Kinston making national news for
pepper spraying
crazies at Wal-mart on Black
Friday
Thursday.
7. Four photoshoots including senior pictures, cheerleading pictures and two family Christmas card shoots.
8. Dinner and Black Friday evening shopping (it's the way to go, after the loonies have cleared out) with my favorite 20-month old and her not-my-favorite squeaky shoes.
9. Beautiful farm sunsets.
10. Spending quality time with our Tampa pals, even Sugar. These are two tired pups after spending all night catching up.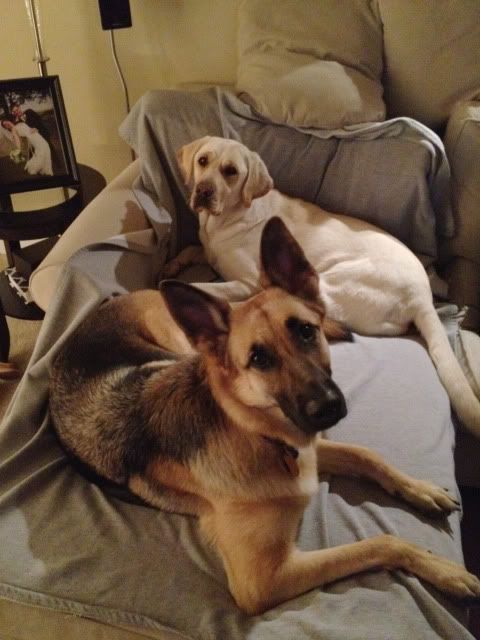 Hope you had a great Thanksgiving!