Last night we hosted Lee's family's annual Christmas party. We were happy to finally be able to have the party at our house this year and thankful that everyone was willing to drive to Raleigh so that we could host. (I think the promise of shopping at Crabtree helped.)
We had a great time and, of course, some great food (everyone brought a variety of appetizers, dips and desserts).
I did not do a good job of taking pictures (the host never does, right?) but finally managed to break my camera out when we wrangled the cousins on the steps for a photo op.
And of course Sugar had to steal the show.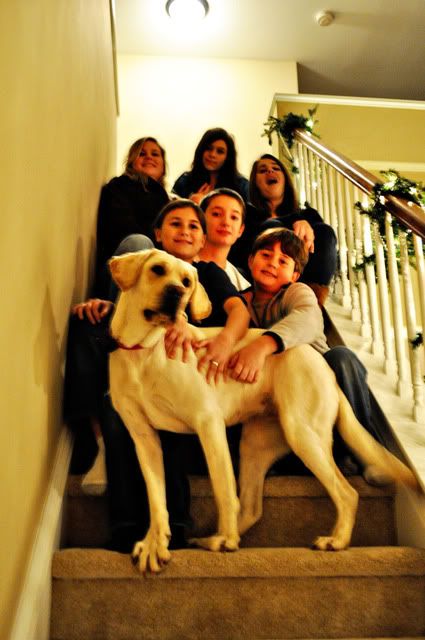 I love these next shots, because they do a great job of capturing the chaos of the night overall.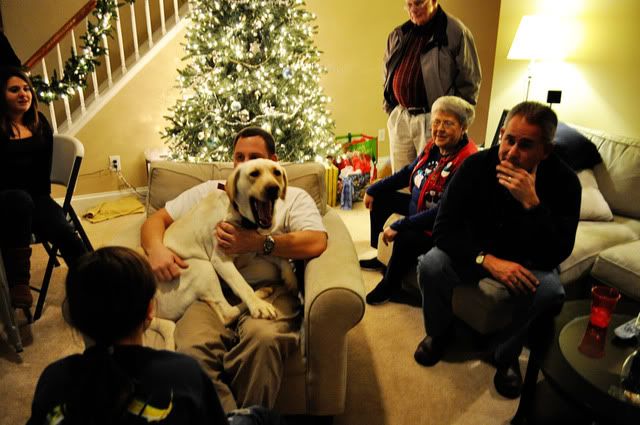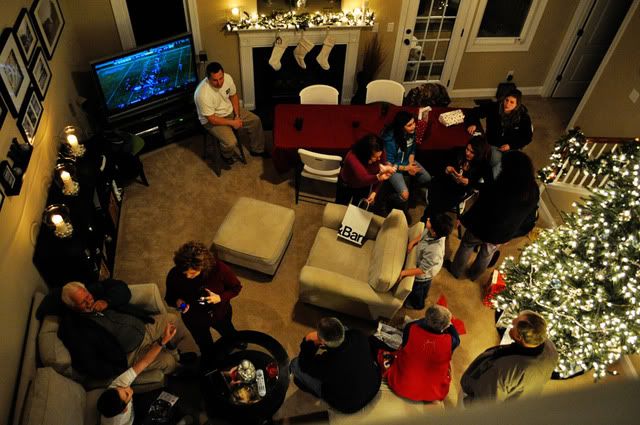 Our house is usually pretty quiet, with just the two three of us, so it was nice to have a house full of hustle and bustle for a change.
Ok, I'm off again to bake cookies and finish wrapping the last of the presents!