For a variety of reasons, Lee and I decided to forgo the beach and the river on Labor Day. We were planning a quiet weekend at home with our dog who has a broken toe (long story).
But, at the last minute, Lee talked me into going camping in the mountains for a night. So we loaded up on hotdogs and ingredients for s'mores on Friday night and then set out west at 6am Saturday morning.
In an effort to keep it real on this here blog, I'll share with you the good and the bad highlights from our trip.
Campsite
I am a born planner. I like to have everything planned to a tee. This trip was not planned at all. Therefore, we drove 4 hours to Mortimer campground only to find they were full. (Labor Day weekend and all, duh.) We went to a nearby private campground which was run by a group of mountain hippies. They were clearly full, but offered to squeeze us in anyway. As we scanned the area, we realized there were nothing but men and horses and the strong smell of weed (it's 11am at this point mind you). We decided to pass. Then we drove another hour west to the Linville Falls area only to find those campgrounds full.
We finally found a private campground full of quiet old people in RVs. We fit in perfectly.
Gem Mining
We went to Gem Mountain tourist trap gem mine and paid $25 for a bucket of rocks.
Although hokey, it was actually pretty fun. And we scored a humongo raw emerald, among other pretty stones (although we were too cheap to have any of them cut into jewelry).
Crabtree Falls
It was a mile hike into the falls, which is definitely doable but the terrain was REALLY rocky and I was gingerly picking my way through the rocks so as not to break my dang ankle. Lee said I was embarrassing him because I was going so slow.
The hike was beautiful, the falls were beautiful, I got a lot of great pictures and Sugar loved it too.
Camping
Although our campground was quiet, there was a dog somewhere in the distance that howled all. night. long. I honestly did not know dogs could bark that long.
It was actually kind of fun being snuggled in the tent with Lee and Sugar. And did I mention nighttime temps were in the 50s? A very nice change from the 90 degree weather recently.
All in all the trip turned out pretty well but it will be another year before I'm ready to go camping again. Once a year is about my limit.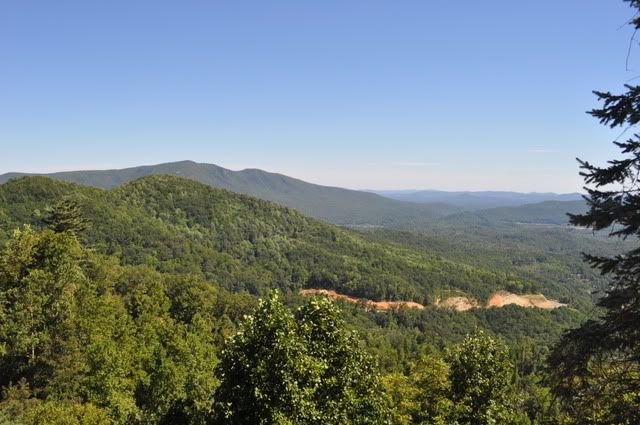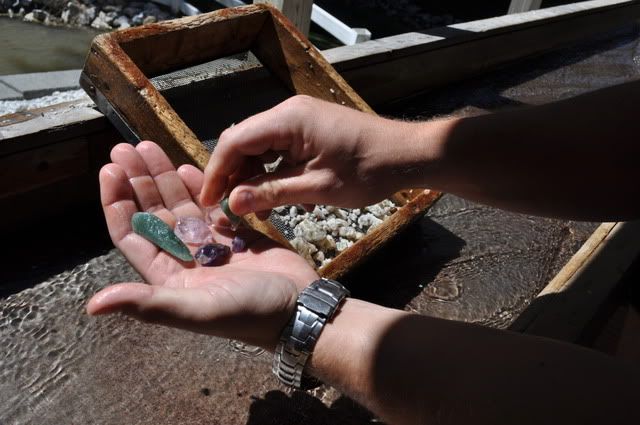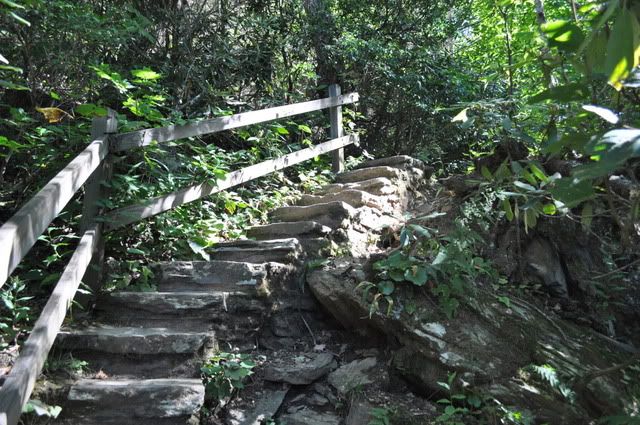 P.S. - S'mores are good for breakfast. I absolutely refuse to even consider going camping unless there are s'mores involved.