I cut myself some slack when it came to taking pictures over Christmas. Partly because it felt nice not to be tied to the camera, and partly because our Christmas was really laid back, so who needs tons of pics of me and my sister watching movies in our PJs all day?
I did take a few to share with you though.
To kick off Christmas break we roasted oysters at the dairy barn on our family farm.
Heith roasting the oysters on the wood-burning stove:
The oyster-eaters chowing down (you won't find me eating any oysters!):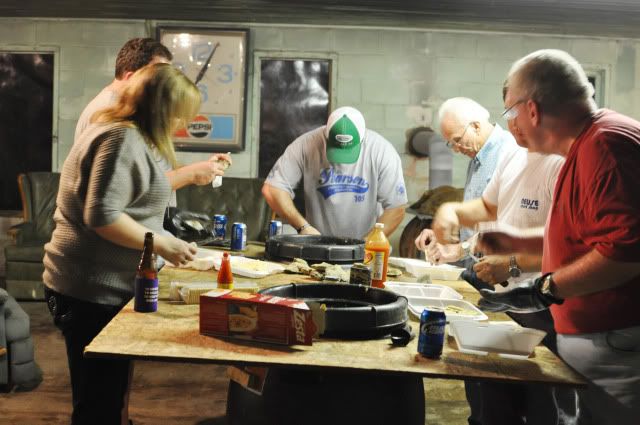 Sugar relaxing:
Our Christmas Eve with the Wades involved shooting down mistletoe:
And a big plate of fried chicken (and ham and chicken pastry and 47 sides):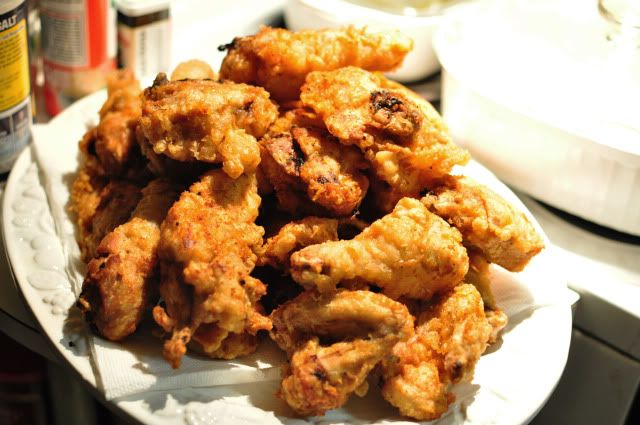 Sugar immediately sniffed out which stocking was hers at Granny's. She took the items out one by one and examined them, because she thinks she's a human.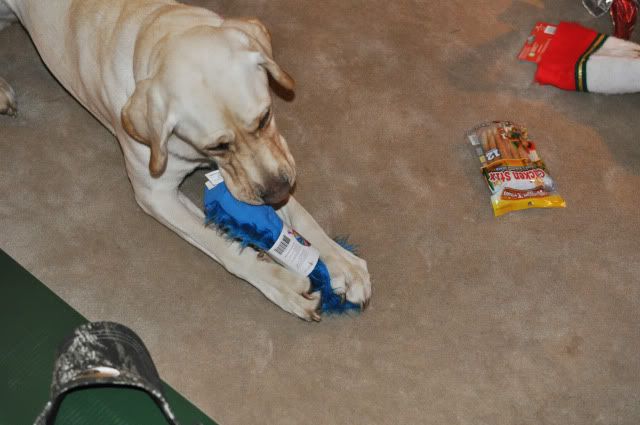 We wrapped things up with a pig pickin' on New Year's Eve Eve.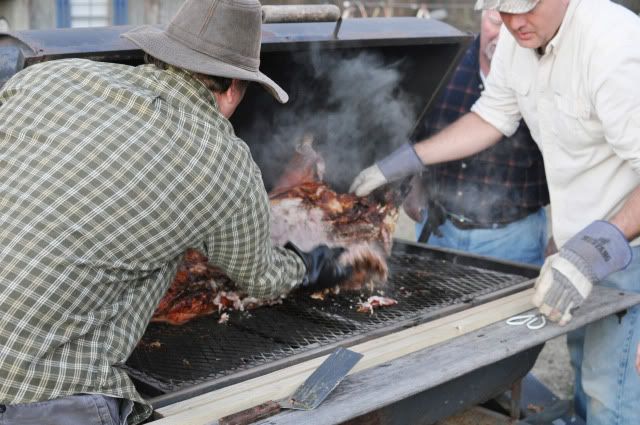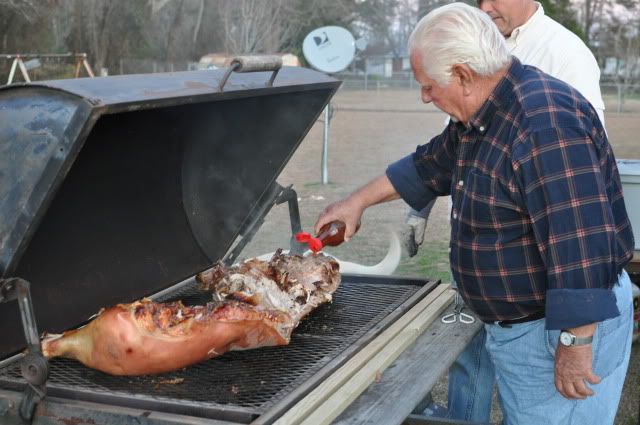 Our Christmas also involved lots of eating, baking, relaxing, time with family, good meals, napping and more eating. And we must have been on the Nice list this year, because Santa was very good to us and brought us nearly everything on our
wish lists
(and then some!).
I hope your Christmas was amazing as well. Was Santa good to you too?
Tomorrow I'll be back to share pictures from the Christmas dinner party we hosted.