Is anyone else having as hard of a time as I am getting back into the swing of things?
Maybe that's why it's January 4th and I'm just now telling you about our Christmas Break.
It contained our annual afternoon of cookie baking: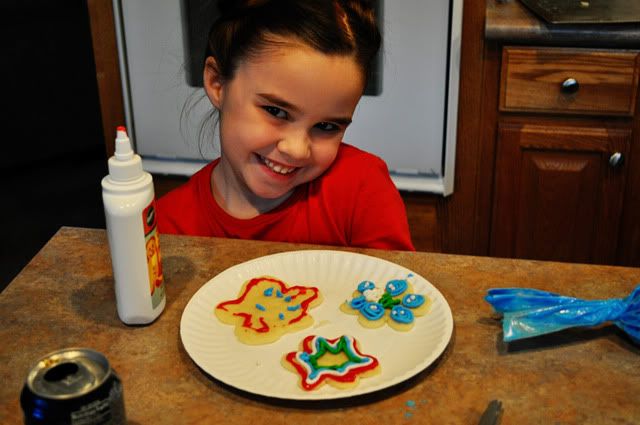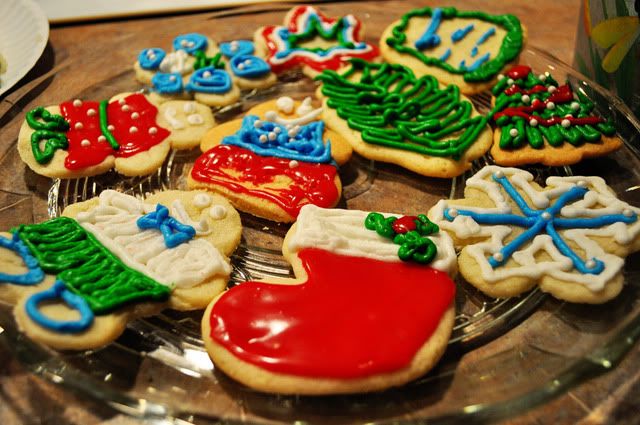 Plus lots of lazy afternoons watching random movies (Now & Then, This Is It, and She's All That anyone?)
And of course lots of good food.
Santa brought my sister and I a golf cart, 15 years too late.
It'll live at Erin's during the winter so we can enjoy it on the farm and at the river during the summer so we can enjoy it there.
We got lots of other nice gifts as well (maybe I'll tell you about those later).
And Mother Nature dumped 8 inches of snow (pictures to come soon).
And we bought Lee a new truck (more on that later too).
We got hit big time with the stomach bug and cold/flu, and the snow prevented our Virginia folks from getting here, but we made the best of it.
And we wrapped it all up with the perfect New Year's Eve -- a bonfire on the farm complete with hotdogs and brats, s'mores, lots of beverage and most importantly, great company.