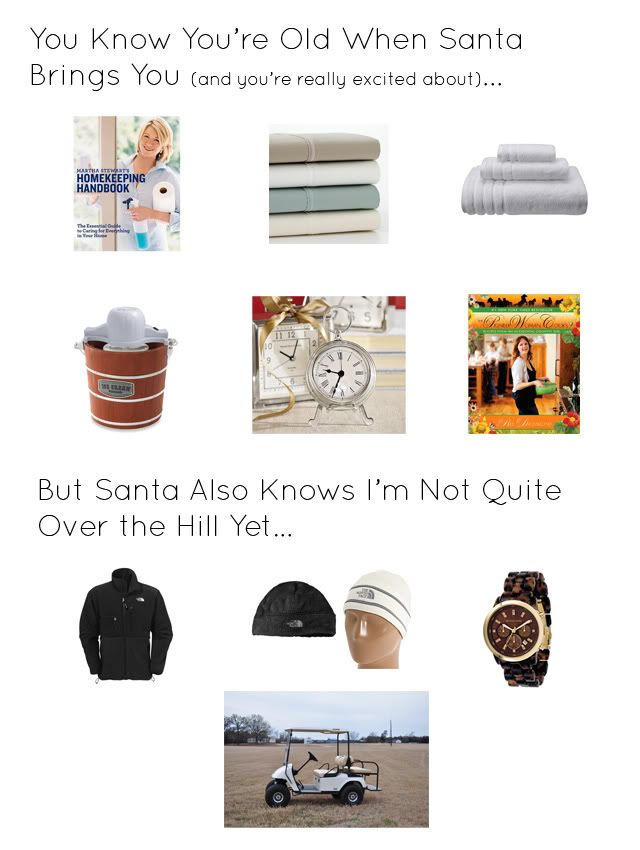 1. Martha Stewart's Homekeeping Handbook.
I've referred to it twice already -- how to fold a fitted sheet and how to properly put a comforter in a duvet cover. It's THICK (like an encyclopedia), and I can't wait to read it cover to cover.
2. Sheets.
These are nice and thick. Vera Wang. High thread count. Santa knows what's up.
3. More towels.
So we'll have extras on hand.
4. Ice cream maker.
Will summer ever get here so we can use it?
5. A clock.
For decorative purposes, of course.
7. North Face Denali jacket.
8. North Face toboggan. And again.
So basically, Santa rocked it out again this year.
But we all know the best part of Christmas is the giving. And the time spent with family.
But the nice gifts don't hurt though.