We had an awesome Father's Day weekend.
It started with dinner with friends and their baby Friday night. I forgot to get a pic but did snap one of Ava and I in our coordinating outfits.
It was a beautiful evening and when we got back from dinner we spent some time outside before putting Ava to bed. My dad found a fishing bobber for her and she was so enthralled with it.
As I said on social media, these are my two favorite dads in the world. And they both love my girl so very much:
And I just love this pic of Lee and Ava with her fishing bobber: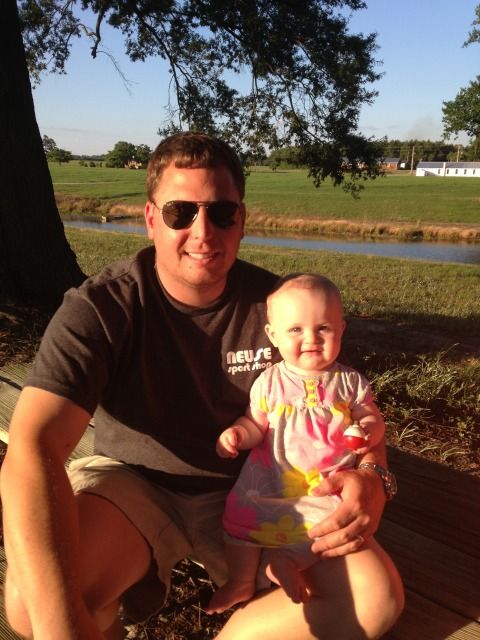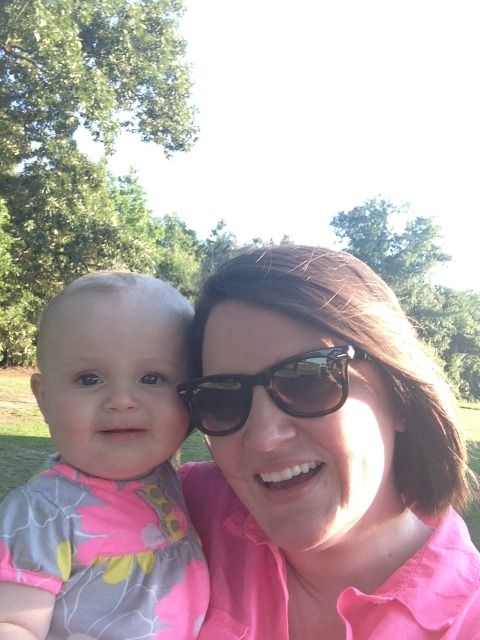 On Saturday we hit up the new water park in Kinston. We were very impressed and Ava loved it!
Ava and beautiful Brevyn: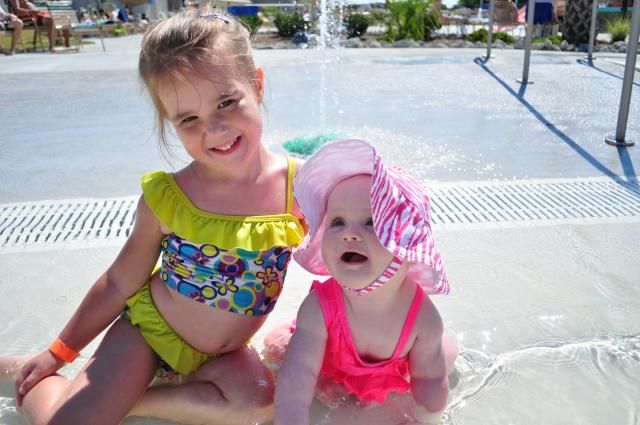 Ava and Easton checking things (and each other) out: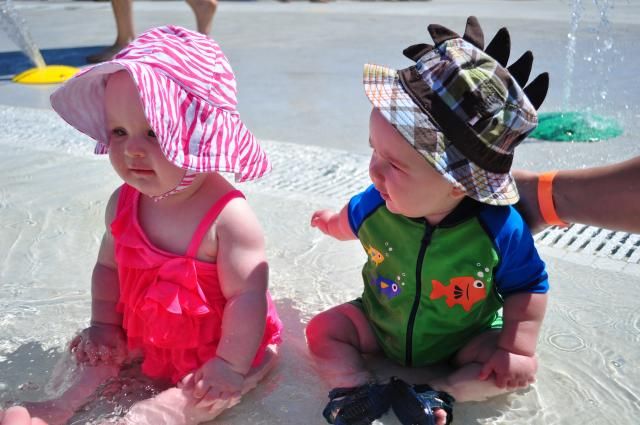 Brevyn giving Ava and Easton kisses:
Keiley enjoying the slides: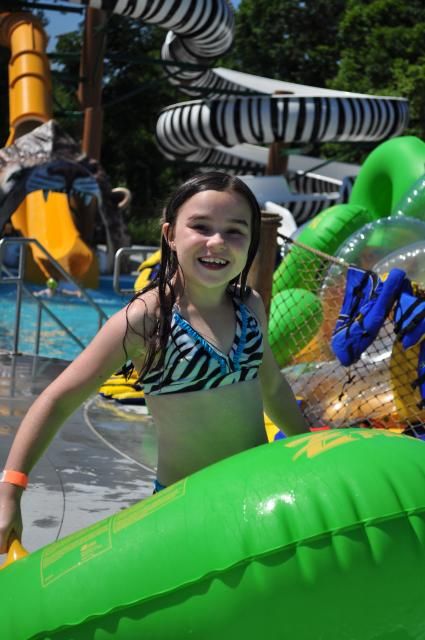 I hit up the zebra slide once and the lazy river -- and that was quite enough excitement for me.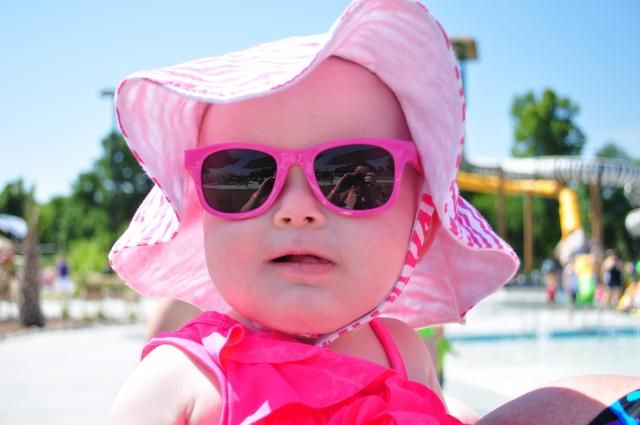 After the water park we visited with Lee's mom and dad (Ava'a Granny and Pa) and Ava's great-grandma Pearlie:
We had dinner with family Saturday night and then Ava got to take a bath with Brevyn, which she loved.
What, your family doesn't crowd into the bathroom and sing songs and hymns together?
Happy Father's Day Lee! We hope you had a great weekend and we love you so so much.