We had a great July 4th weekend at the beach with Lee's family. Ava did great, even with so many new faces to see, being in a new place, sleeping in not-so-quiet quarters (and in the same room with us) and just generally having her schedule thrown off. She loved the sand, the beach water, swimming (sitting) in her little pool, and being the center of attention 24/7.
At the island, first time playing in the sand:
First (of hopefully many) beach naps: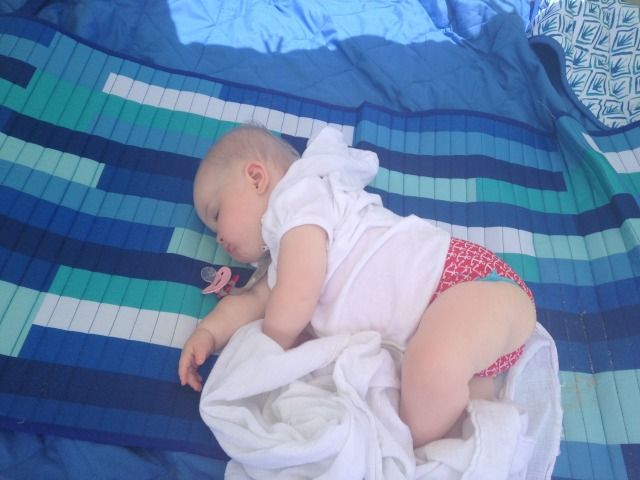 Swimming with da-da: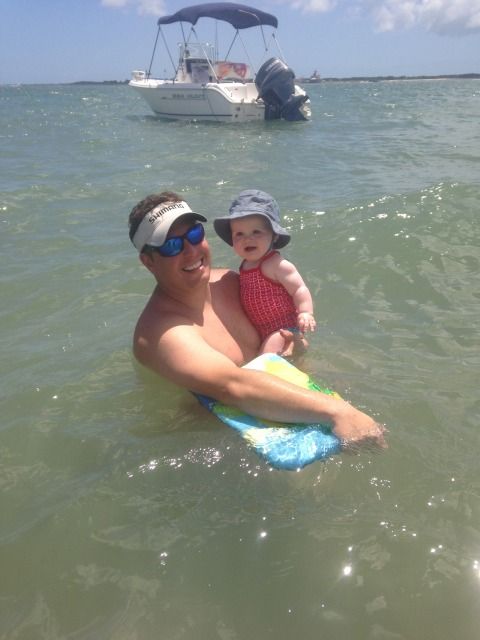 Snacking in her tent:
Celebrating America!: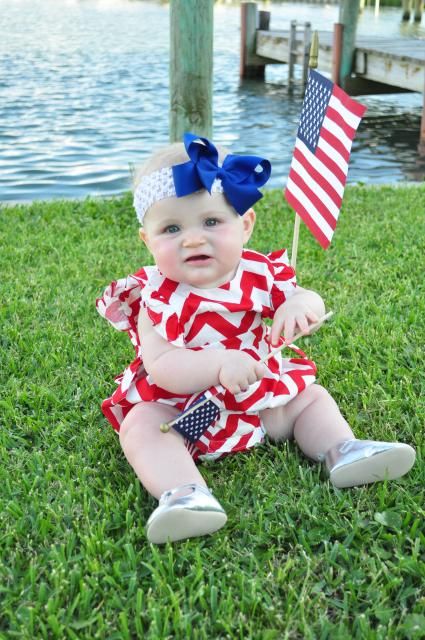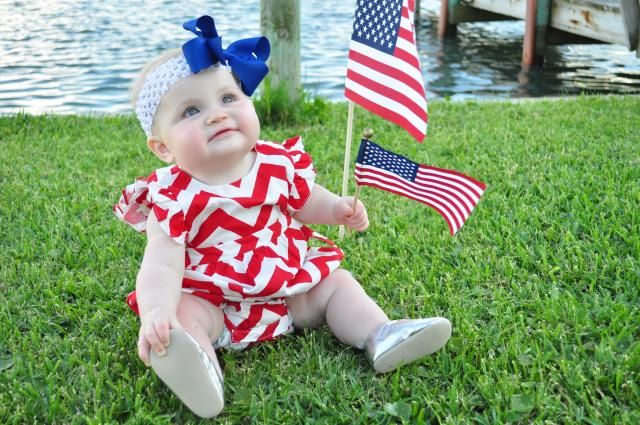 Since Ava was up at the crack-o'-dawn every morning, we went for a daily walk to keep from waking up the whole house.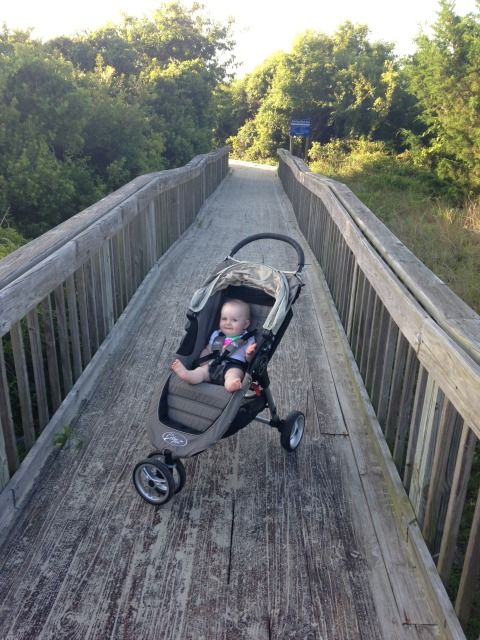 Working on her crawling: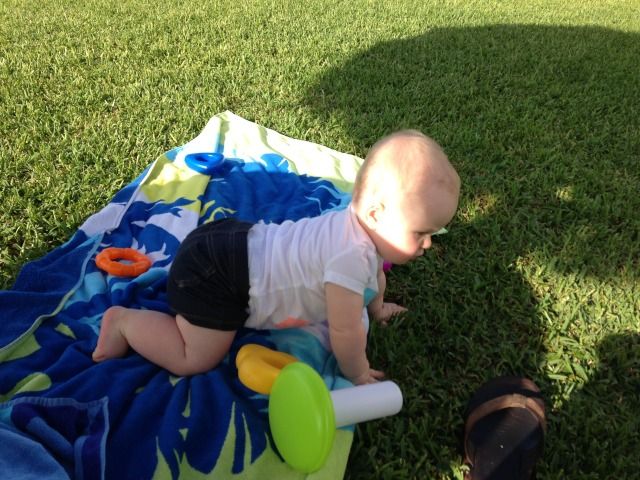 On our second day we took a break from the island and broke out the baby pool instead: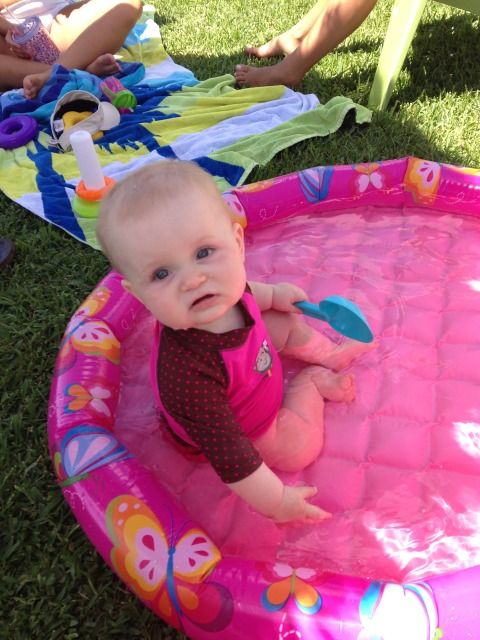 Her cousin Brett loves his baby, and she loves him :)
Day 3 on the island: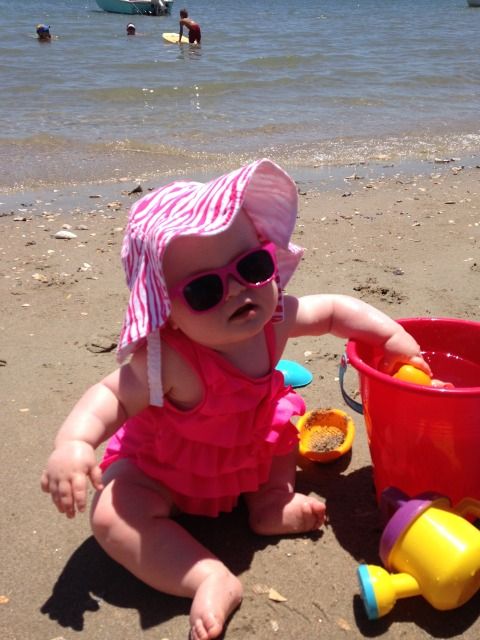 Naked watermelon eating (well, just Ava was naked):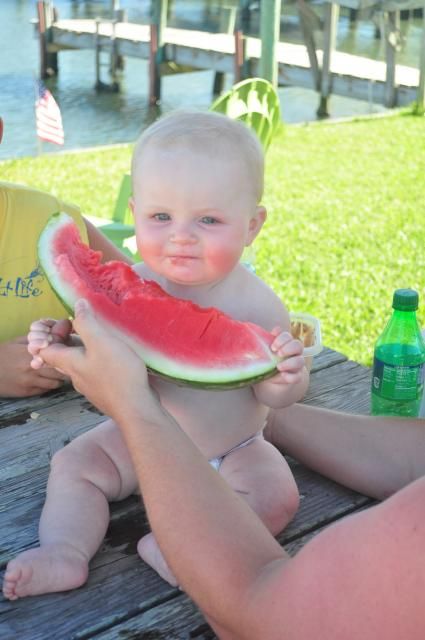 One of my favorite parts of the beach -- before-dinner high tide swimming with all the neighbors: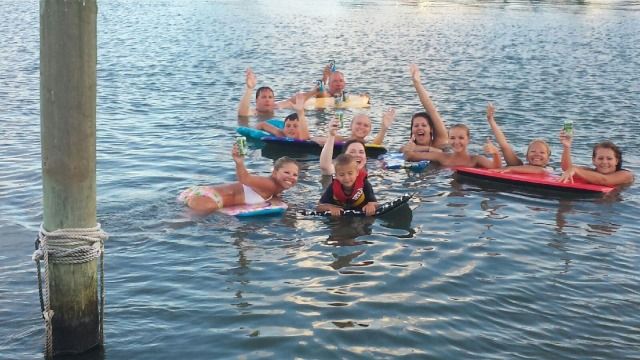 First time "out" in ages. The Dock House had a great band, so we hit it up for some drinking and dancing. (And as you can tell, out way past my bedtime.)
Last day:
It was a great trip and we can't wait to go back!