I realized I forgot to show you the pictures from Ava's newborn photo shoot.
We had them done when she was a little over two weeks old. We waited a little longer than normal because I was waiting for the jaundice yellowness to subside. By that time, she was a little more alert and a little less of the sleepy-all-the-time newborn. I had visions in my head of one of the photo shoots where you mold a fast asleep baby any way you'd like but yeah, that didn't happen.
We didn't get many great pictures of Ava, but I'm happy with the pictures we got of Lee and I with her. I can take hundreds of pictures of her myself when she's a little more willing to cooperate, but not so much with the family shots, so I'm so happy we have them.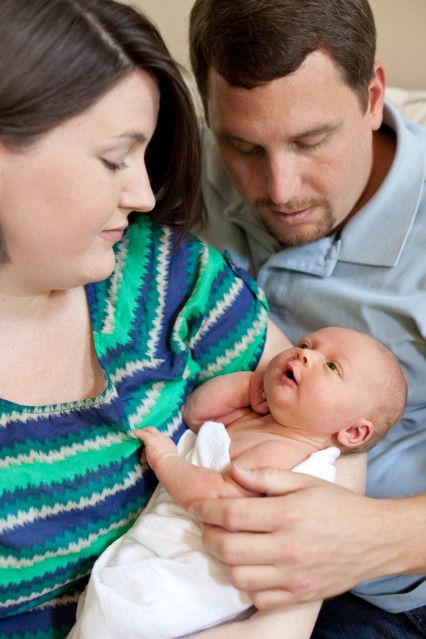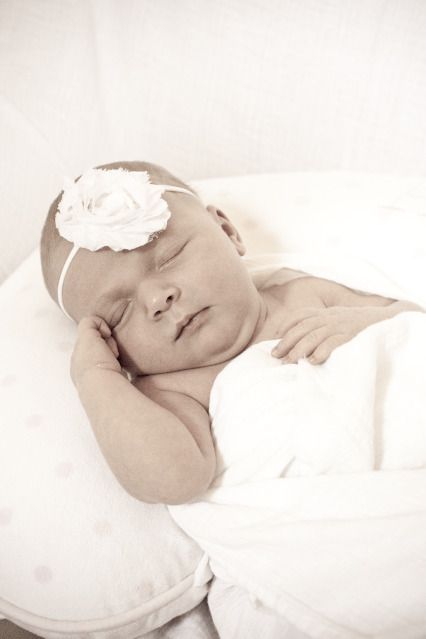 I did a little photo shoot of my own a few days later when she was nice and sleepy, hoping to get a picture to use for her birth announcement, which I did. Here are a few of the ones that didn't make the cut. I'll share her announcement with you a little later.
It's funny (or sad?) to look back at these and see how much she's grown and changed already!