We made it to 36 weeks! I'm going to wait and do my 36 week post on Thursday though, after my doctor's appointment, so hopefully I'll have more to update you on.
Instead I want to share the beautiful shower that my work friends Melissa and Carmen threw for me a few weeks ago.
First there was the adorable invitation: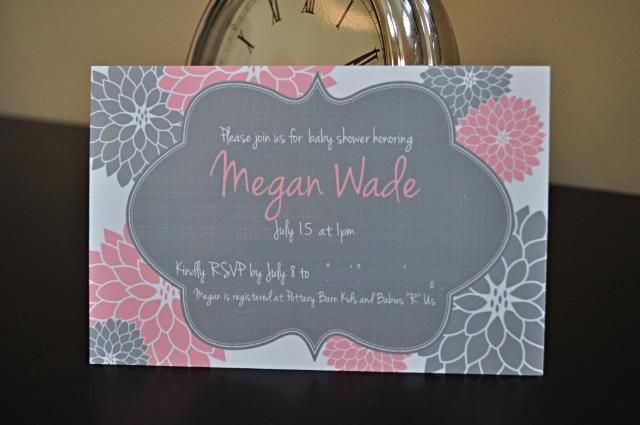 Then the gorgeous spread: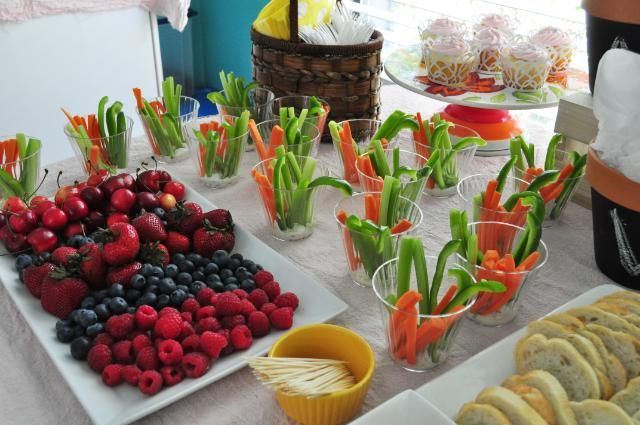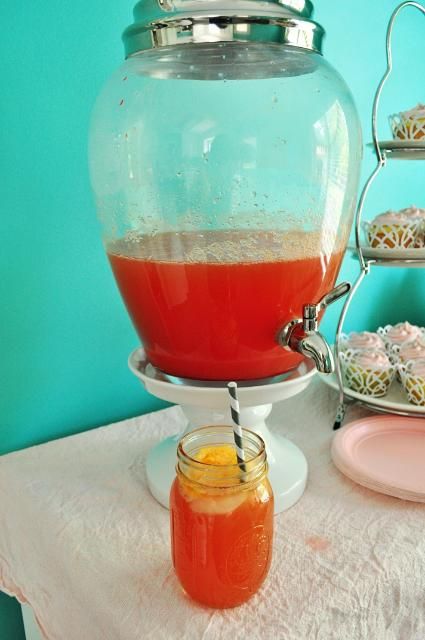 Favors: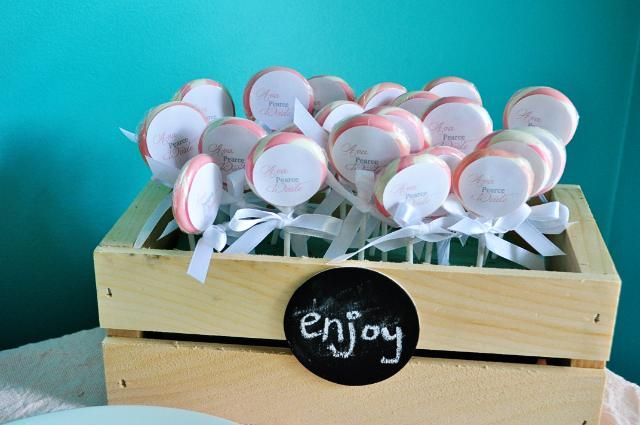 We decorated onesies:
Check out the dark-headed babies!
And of course my coworkers were way too generous. Personalized basket of goodies from Aubrey and London: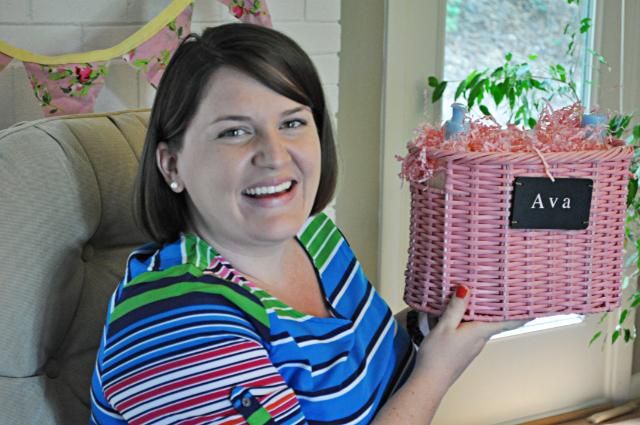 Thanks to Melissa and Carmen for the beautiful shower and to all of my coworkers who came and celebrated Ava and I. I'm so blessed to work with such a fabulous group of ladies!