Lee's brother-in-law had three extra tickets to the UNC/ECU game in Greenville on Saturday night, so we were more than happy to put them to use.
We had a delicious tailgating spread, it was a night game which is always fun, the weather was perfect football weather AND Carolina won, so it was a perfect night (for me at least!).
The men manning the grill:
Jalapenos stuffed with cream cheese and sausage: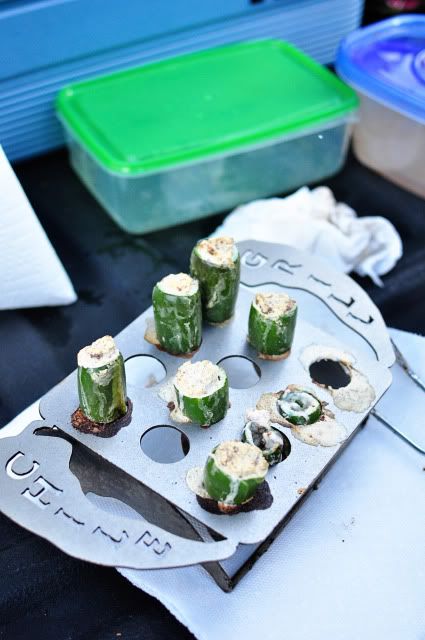 Sausage dogs, pasta salad, chicken wings and baked beans. Yum!
Yes, this is two Double Stuf Oreos and peanut butter stuffed inside a brownie. Ridiculousness.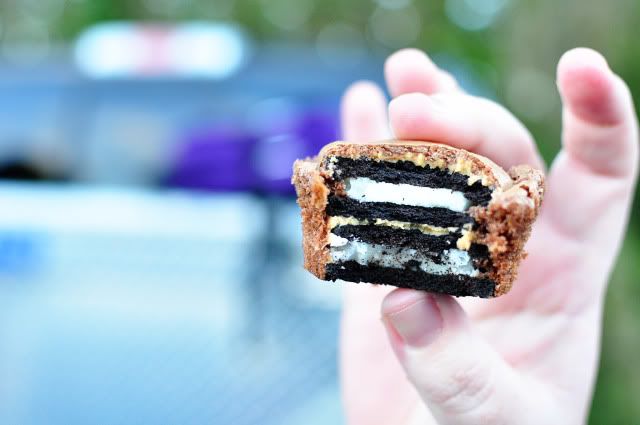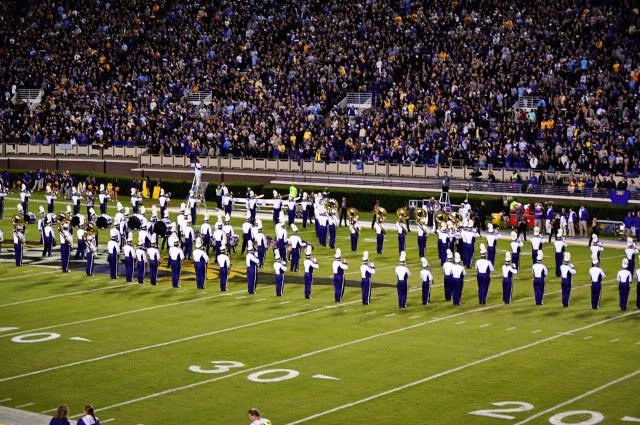 ECU's "stripper pirate" mascot: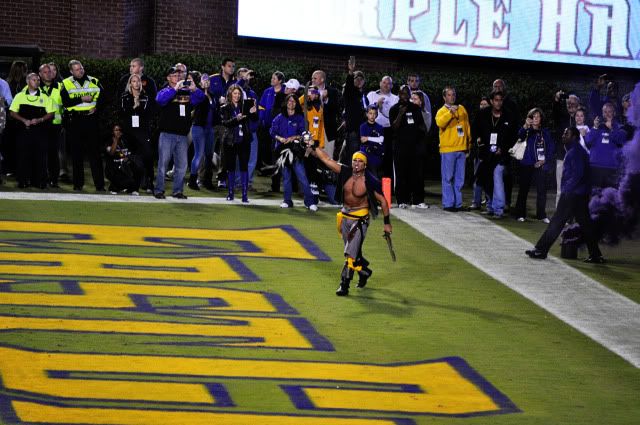 Even though I was one of about 3 Carolina fans in a sea of Pirates, everyone was civil for the most part and we had a great time. Thanks for being such a great "tour guide" Greg!