We're talking crustaceans people. Get your mind out of the gutter.

Step 1: Take a nice boat ride to the Waterfowl Impoundment. Enjoy the scenery.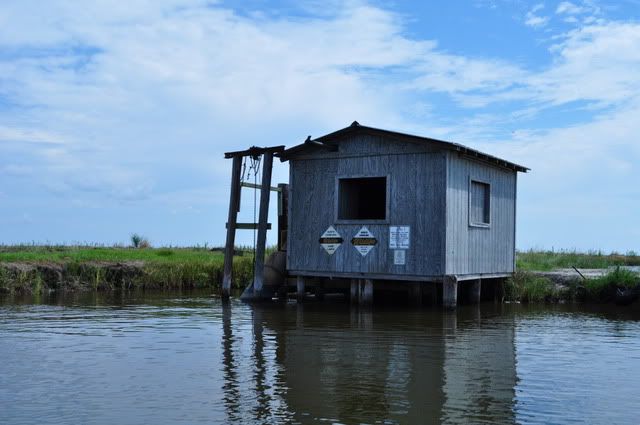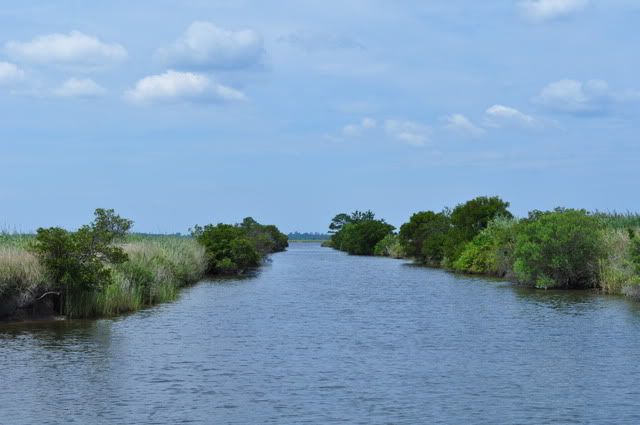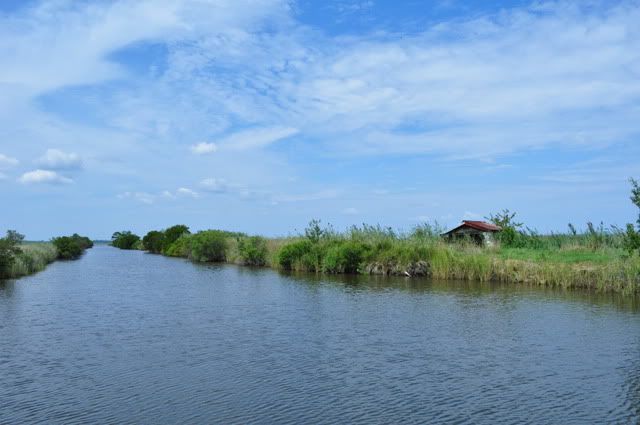 Step 2: Tie a disgusting fish head (chicken necks and legs work well too) to your piece of string and toss it into the water (don't let go of your end of the string, or the whole thing will go in the water -- duhhh).
Step 3: Wait patiently for a crabby to attack your fish guts.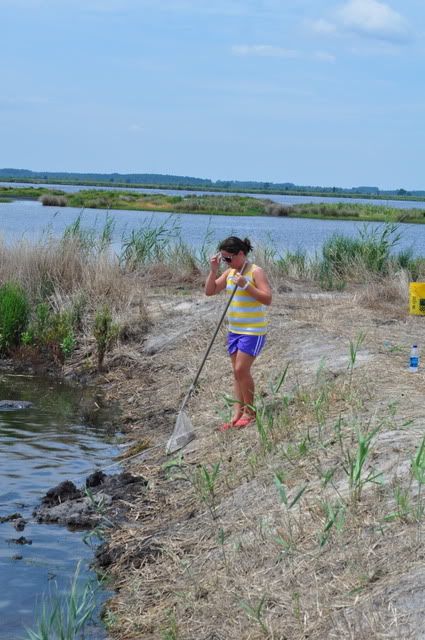 Step 4*: Look like you just came out of the Outback, even though you haven't been to Australia yet.

*optional
Step 5: Reel your string and bait in, being careful not to shake the crab off. Then scoop 'em up.
Step 6: Dump 'em in the bucket.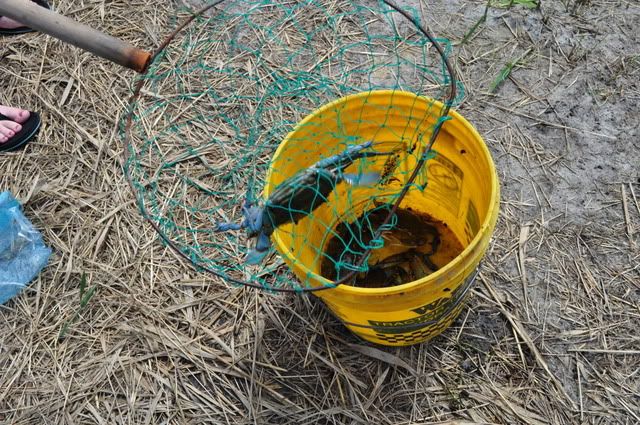 Step 7: Don't stop until your cooler looks like this.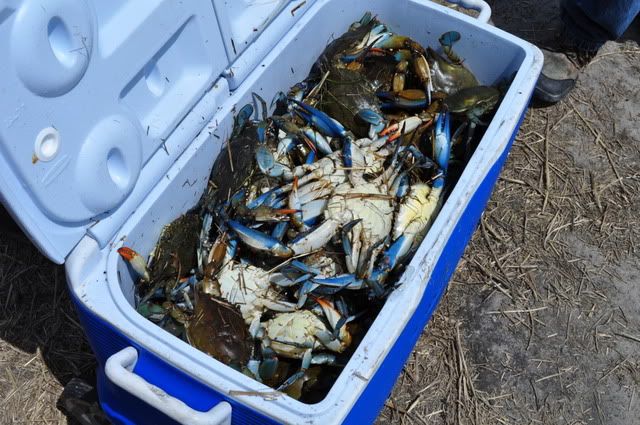 Step 8: Family togetherness and happiness.