Considering I showed you our
master bedroom redo
back in March, it's high time I showed you the master bathroom, which was completed at the same time.
First, the befores. While our bathroom has great bones (I mean
look
at that shower), the decor basically consisted of builder beige paint, a grody bath mat from Lee's old apartment, and a hodgepodge of towels: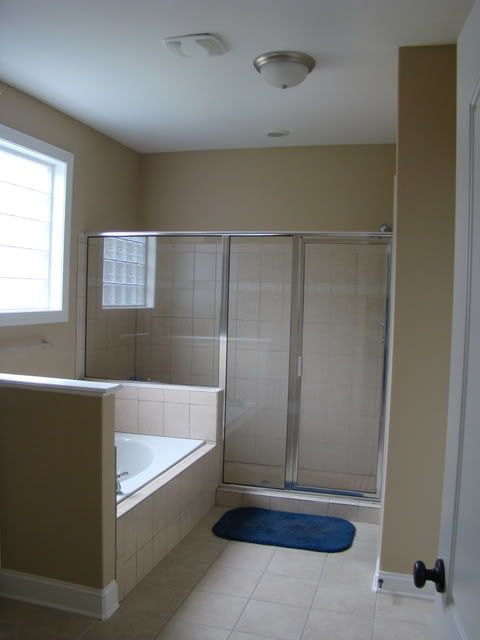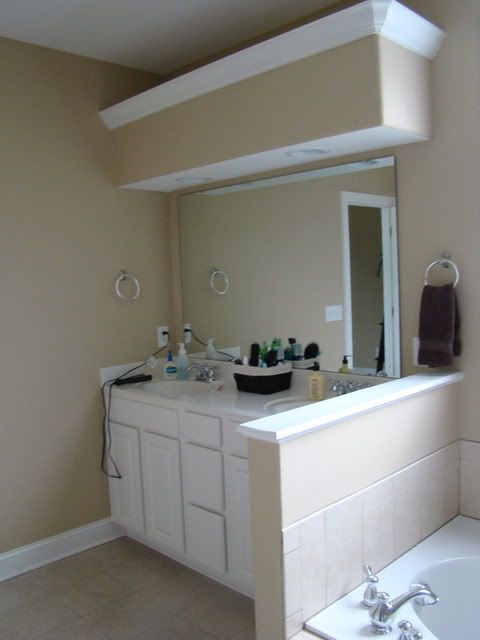 We stuck with the Silver Sage paint that we used in the bedroom, but instead of oil rubbed bronze and tan/beige accents, I wanted the bathroom to feel spa-like with brushed nickel, chrome (yes! the two can co-exist) and white.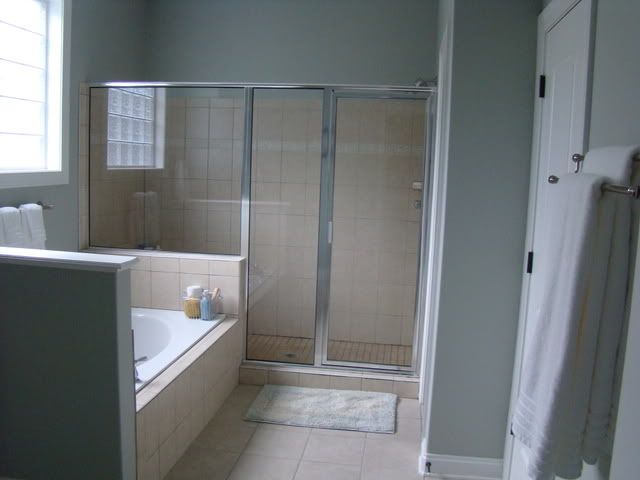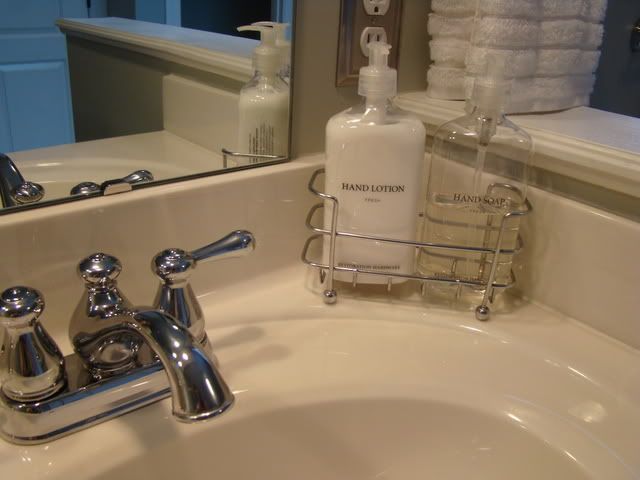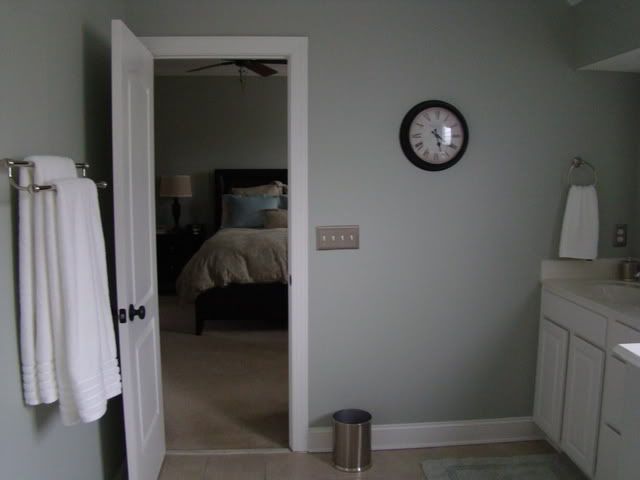 Again, living in the space for a year and a half before decorating helped us know what we needed. First, we had NO useable towel bars. We had one towel bar over the tub, i.e. NOT convenient. We got into the habit of hanging one towel on the back of the closet door (so it never fully dried) and draping the other over the half wall. So the first thing we bought for the new bathroom was a nice chrome double towel bar.
We also needed a bath mat for the double vanity. One regular sized one wouldn't work, and neither would two squished together. This one was a splurge but it was worth every penny. I love it.
We changed out all of the builder-grade towel bars (hand towel bars, toilet paper holder) to match the double towel bar. We also replaced all of the outlet and light switch covers with sleek brushed nickel numbers. Those small (although not cheap) upgrades really make a big difference in the overall feel of the bathroom.
Finally, we added a clock, so I always know how late I am for work when I'm getting ready.
Paint: Restoration Hardware Silver Sage

Outlet & light switch covers: Lowe's

Towel bars: Home Depot

Bath mats: Restoration Hardware Reversible Bath Rugs in Silver Sage

Towels: Fieldcrest by Target

Clock: Gift

Vanity Accessories: Bed, Bath & Beyond

Soap & Lotion: Restoration Hardware

Wire Tub Basket: Wal-Mart
Six months later we're still loving the upgrade, although I wish the bathroom was always as clean as it is in these pics. A girl can dream, right?