Some of this and that heading into the weekend:
A coworker of mine started a blog called I Was the Coolest Kid Ever. You might recognize today's coolest kid.
You should probably NOT talk to me about Big Brother today. I'm totally over it. No one left in the house at this point deserves to win and the show is not worth watching without Jeff. I'll follow along just to see what happens to my girl Jordan and then I'm out.
As for real life (because let's face it, that's a bit more important than reality TV) -- we were planning on going to the beach this weekend but of course that's not happening. Preparations have been made at the beach and the river and we're crossing our fingers that Irene takes it easy on us and praying that everyone stays safe.
And just because I need a little pick-me-up this afternoon, a gorgeous bouquet from the farmer's market a few weekends back (only $5!):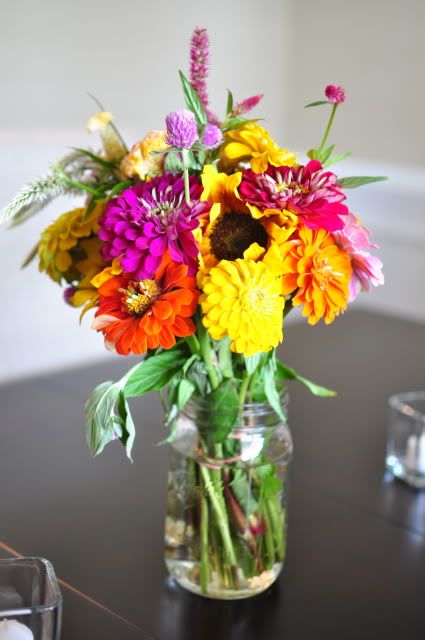 Have a good weekend (well, as good as possible with Irene bearing down) and stay safe!