We hosted a dinner party at our house Saturday night to celebrate the engagement of our friends Stephanie and Tyler, and because it had been way too long since we'd all seen each other.
We decided on a Mexican/Latin theme for the food and I went with a fresh green and white Spring tablescape. I loved how it turned out: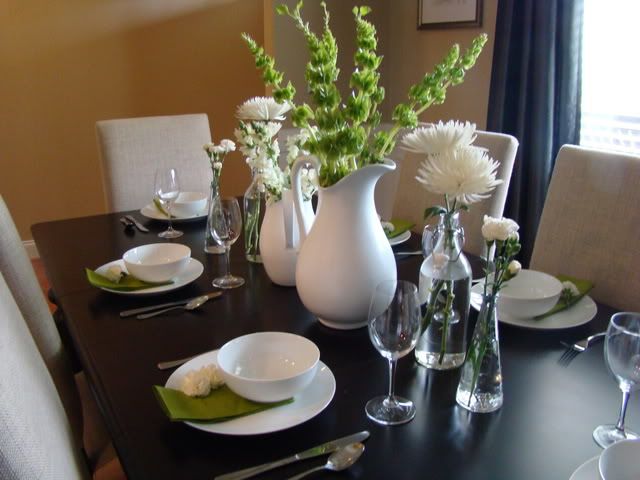 Inspired by Layla's spring mantle, Lee and I hit up the flea market several weeks ago in search of some pitchers to spray paint white. We found two at good prices and snagged them. The spray painting didn't turn out as well as I had hoped (there were a few runs because of the shape of the pitchers) and one of the pitchers actually has a small hole in it, but all in all they look pretty good as part of a centerpiece.
I added in two beverage bottles from Ikea, as well as two small $0.79 Ikea vases and filled them all with bells of Ireland, snapdragons, fuji mums and mini carnations that I picked up at Fresh Market. At each place setting I added a green napkin from Ikea and a few carnation heads.
Steph, Tyler, Chrissy and Mike arrived around 2:00 and we started in on the spiked lemonade and lethal rum punch. By 3:30 this was happening:
There was lots of girl talk in the hammock: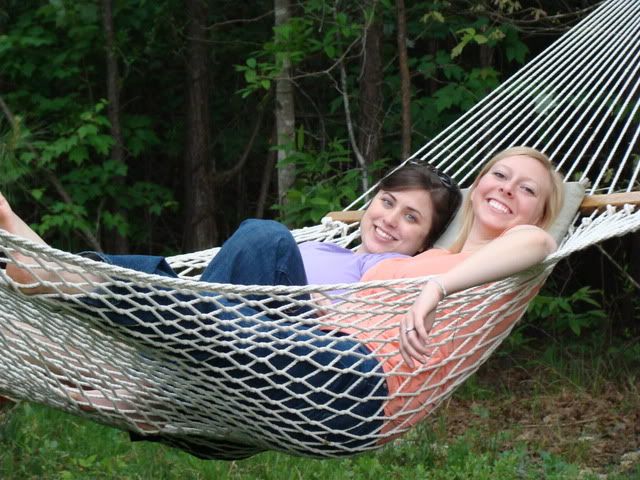 And these two pups had pretty much the best day of their lives together: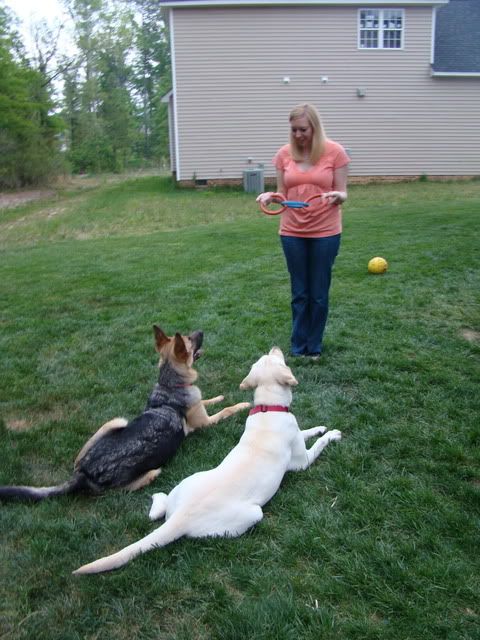 Then it was time for food! (And Sara arrived after putting in a long day's work.)
We snacked on chips with homemade guac, queso and homemade salsa.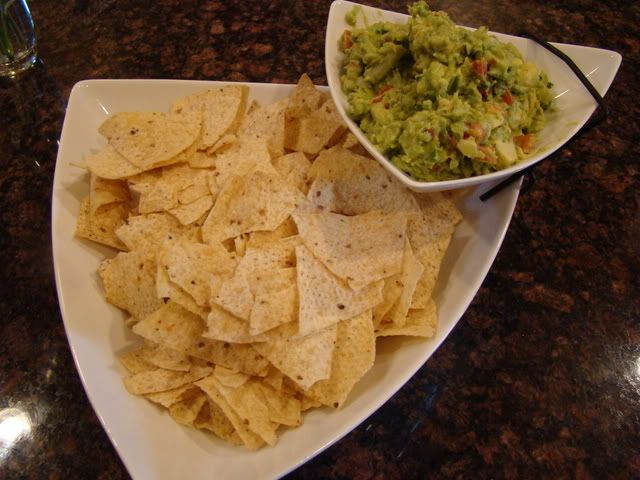 Then dinner consisted of chicken empanadas and southwestern Caesar salad.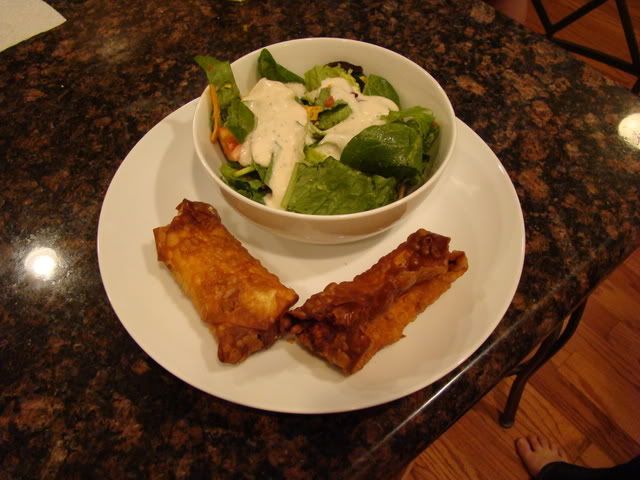 We were a fat, happy bunch: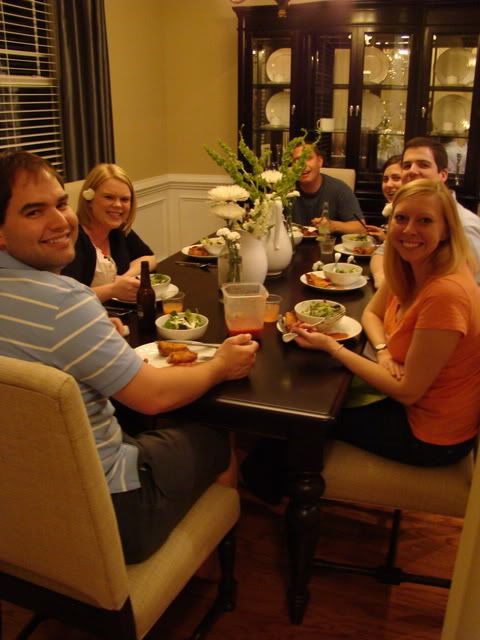 Dessert was a cake that Chrissy made (that I forgot to get a picture of) and these out-of-this-world little Peruvian cookies called alfajores:
The girls retired upstairs for more girl talk and a fabulous spontaneous Glee dance party. I don't have pictures of this portion of the night, and you should thank me for that.
We all fell asleep in the living room at 11:00. That's how we do it folks. We like to keep it CrAzY up in here.
Seriously though, it was an awesome afternoon and evening and it was so great to catch up with my girls. Must do it again, and sooner rather than later.
(A few people have asked for recipes, so I'll try to get those up in a separate post.)