We had a wonderful Easter weekend. We were all (relatively) healthy, which is unheard of for us on a holiday. (Although I did come down with the stomach bug within hours of arriving back home Sunday night.)
There were family dinners, pedicures, an impromptu visit with the Easter Bunny at the local mall, a trip to the park, Easter sunrise service, and the cutest little girl in her smocked dress and ridiculously big bow who was thrilled with her Easter basket. Pretty much the perfect weekend.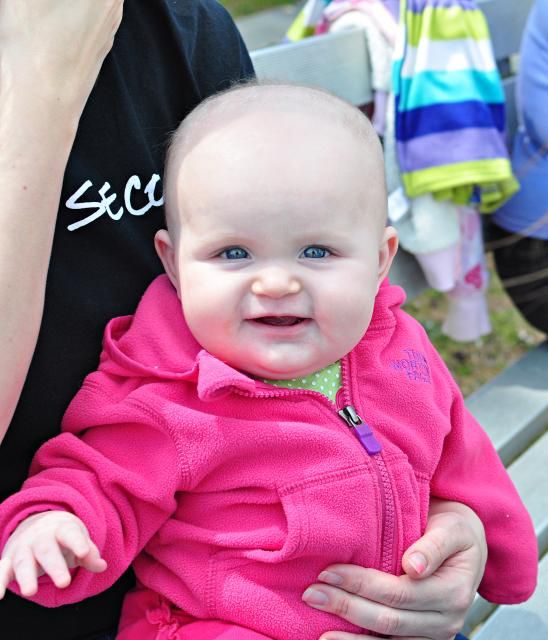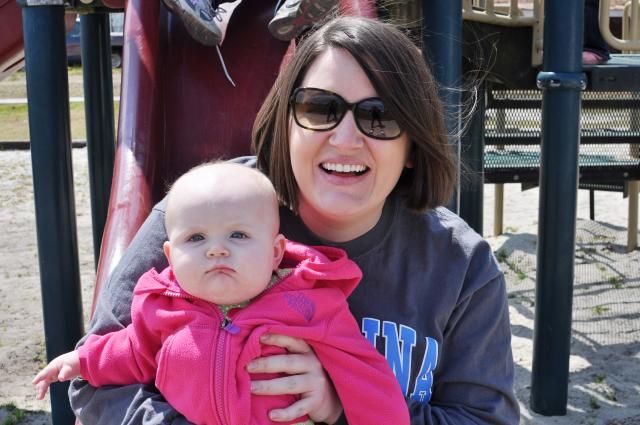 This pic makes me laugh so hard. I don't think Ava was as mad as she looks. I think it was just sunny.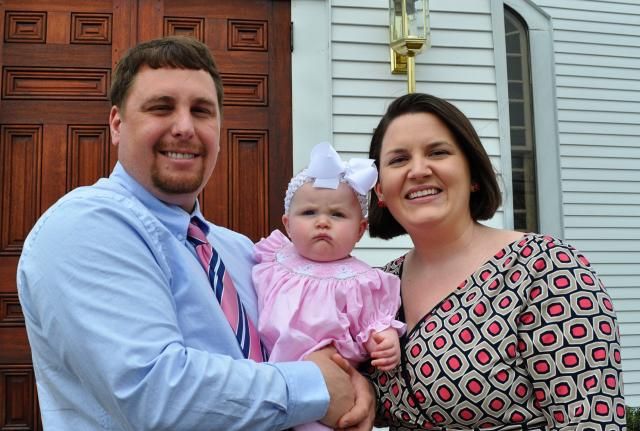 Ava's Granny (Lee's mom) is currently undergoing chemotherapy, so we wanted to be sure to get a picture of her and Ava before she lost her hair (it's since fallen out). I know this is one that we'll cherish forever. I just love it: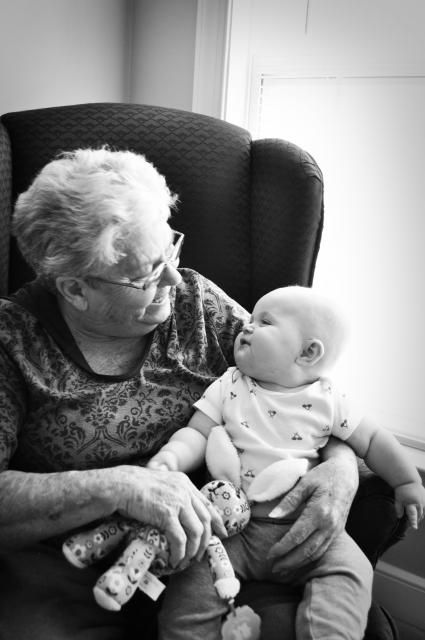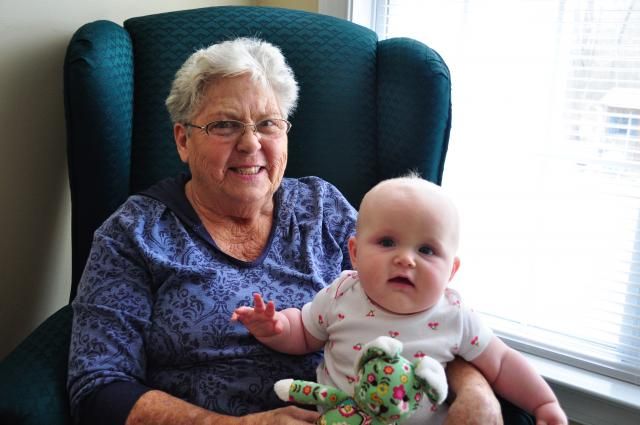 Hope your Easter was as wonderful as ours!