I was lucky enough to have an amazing weekend with two wonderful showers before all of this pre-term labor craziness started. First up: a shower with my friends back home thrown by my sister, cousin and two best friends.
They started off with a super-cute invitation: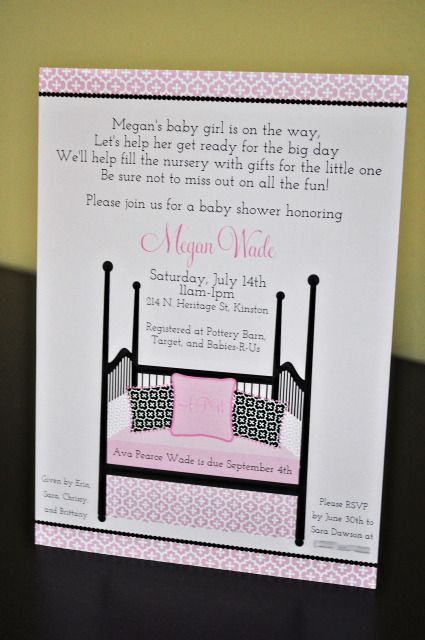 And pretty pink decor:
We played a celebrity baby name game and baby Price is Right: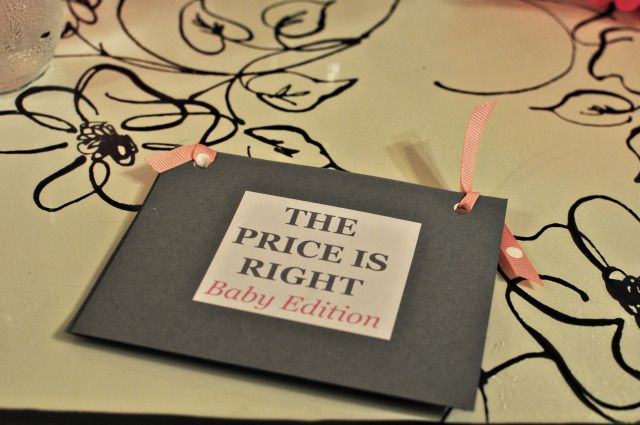 Then it was time for gifts, and boy were Ava and I spoiled. Just some of the wonderful loot we got: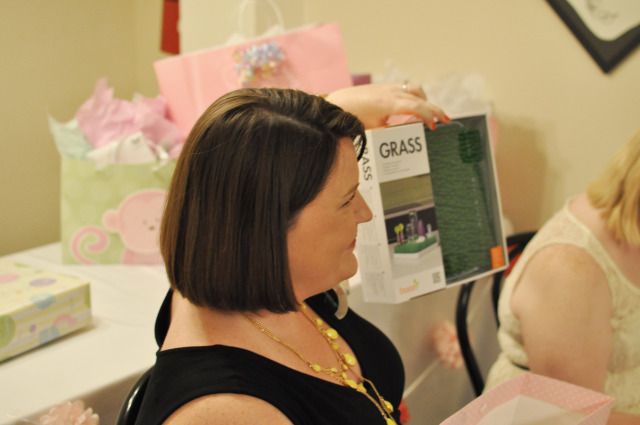 Cutest little monogrammed outfit from her Aunt Erin: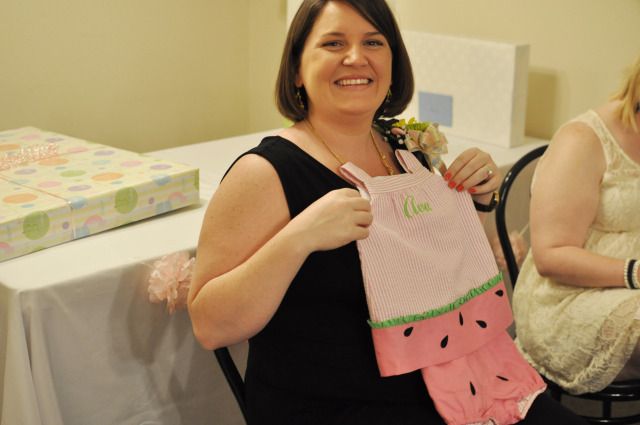 Monogrammed brush and comb set from Sara: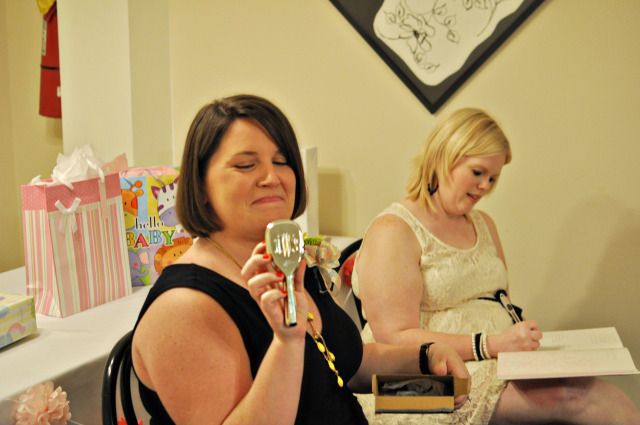 Crocheted baby blanket made by Caitie:
Personalized stroller blanket from Caitie and Brandon:
"Ava" hanger from Hannah (wow, that face!):
And custom baby quilt from Chrissy (with input from Mike and Mrs. Sue). By far one of the most thoughtful gifts anyone has ever given me.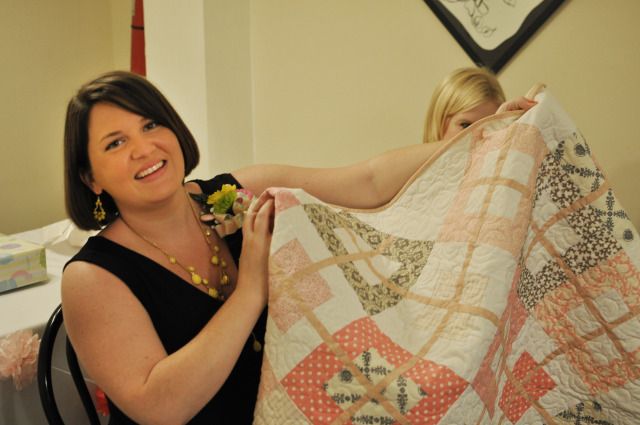 Me with the hostesses:
So glad Chrissy could fly in from Tampa. Love these ladies:
With Mom and Erin:
Our circle of friends is being blessed with lots of babies this year! All of the pregnant ladies: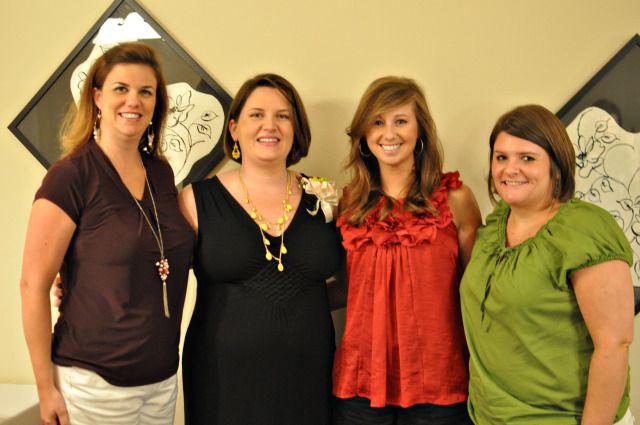 And just because I thought they were pretty, I wanted to share the hostess gifts that I put together for the ladies: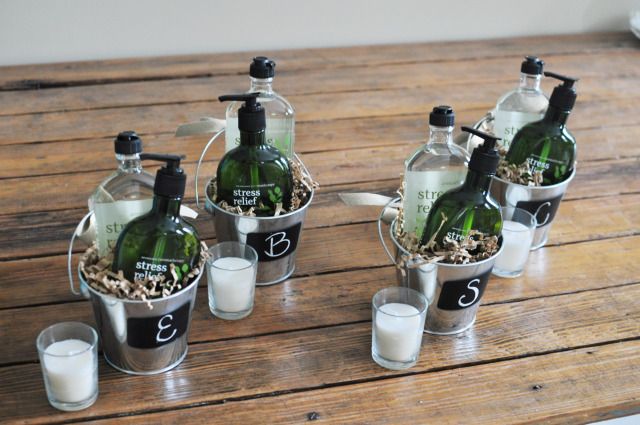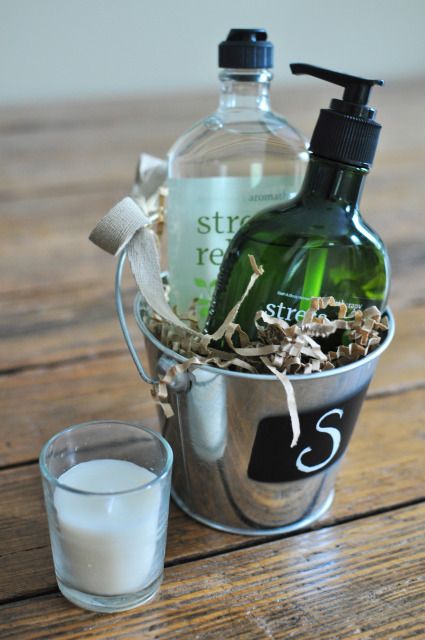 The buckets with chalkboard paint were a Target dollar spot find.
Thank you so much to Erin, Britt, Chrissy and Sara for putting together a wonderful shower, and to everyone who came and made it so special. I truly am blessed and know this baby is so loved already :)