We had plans to go to the river for Labor Day, but obviously Irene didn't like those plans. So we ended up at the beach instead (and yes, we do know how lucky we are to have vacation homes on both my side and Lee's side).
We were also lucky to be able to extend our long weekend by taking Friday off as well, giving us plenty of time to beat the traffic on Thursday night and have the island all to ourselves on Friday.
I was totally lazy when it came to taking pictures, but it was pretty much a normal beach weekend filled with fun, relaxation and the usual shenanigans, so you can fill in the blanks.
There were a few signs of Irene still left, but for the most part Radio Island was back to normal.
Sugar had a blast and was a total attention hog as usual.
She even had a friend to play with on Saturday.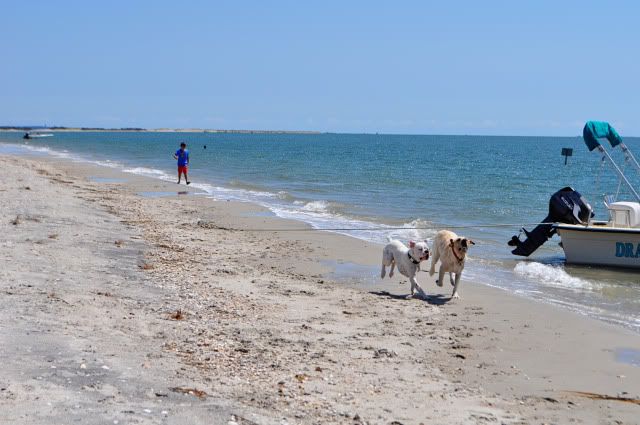 Not a sight you see every day -- rowers on the water: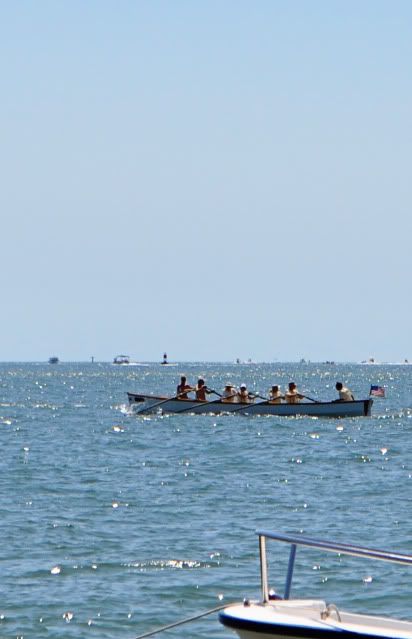 I did break my camera out to take some pics of Leah before dinner on Saturday. She was hoping to get a good Facebook profile pic (because isn't that what picture taking is all about these days??). I think we got some good ones.
We capped off the weekend with a night in La Grange, complete with a steak dinner with my folks and a low-key hangout with friends.
All in all, a good weekend to unofficially wrap up the summer. We still have some fun (and I'm sure warm) weekends coming up, but I'm already starting to look forward to fall and all of the crisp, cool goodness it brings.