Although it was still 90 degrees outside, by the third week in September I decided it was high time for fall to get here. So I created my fall centerpiece:
The flowers have since died and been replaced with Indian corn: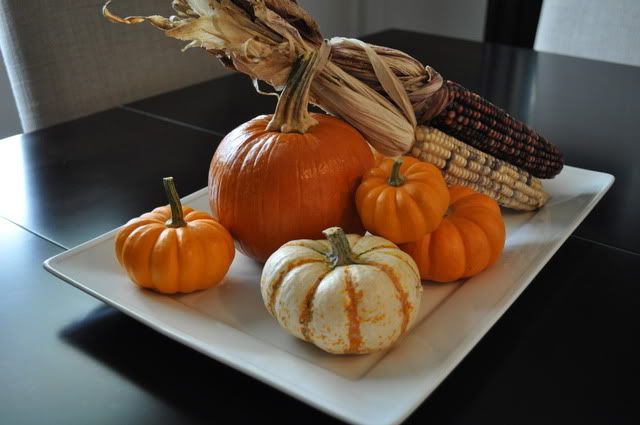 And our fall garden is doing well so far. We've got broccoli, cabbage, butter crisp lettuce and collards, along with leftover basil and rosemary.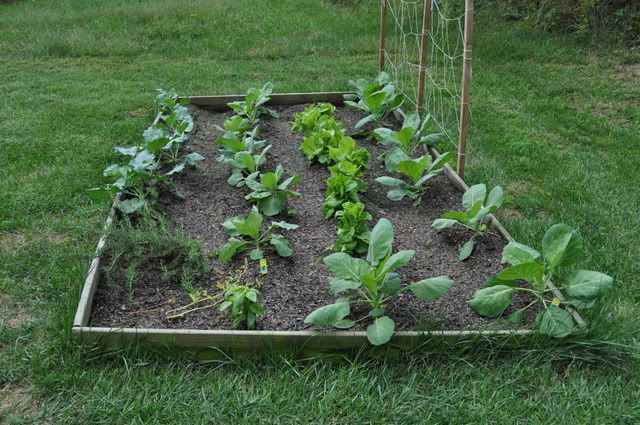 Plus, our teeny tiny watermelon.
Lee grew this from a watermelon seed he saved and planted. Although we didn't have much hope for it growing any bigger, it was rather depressing when Sugar got a hold of it today and chewed it up. So much for a December watermelon.